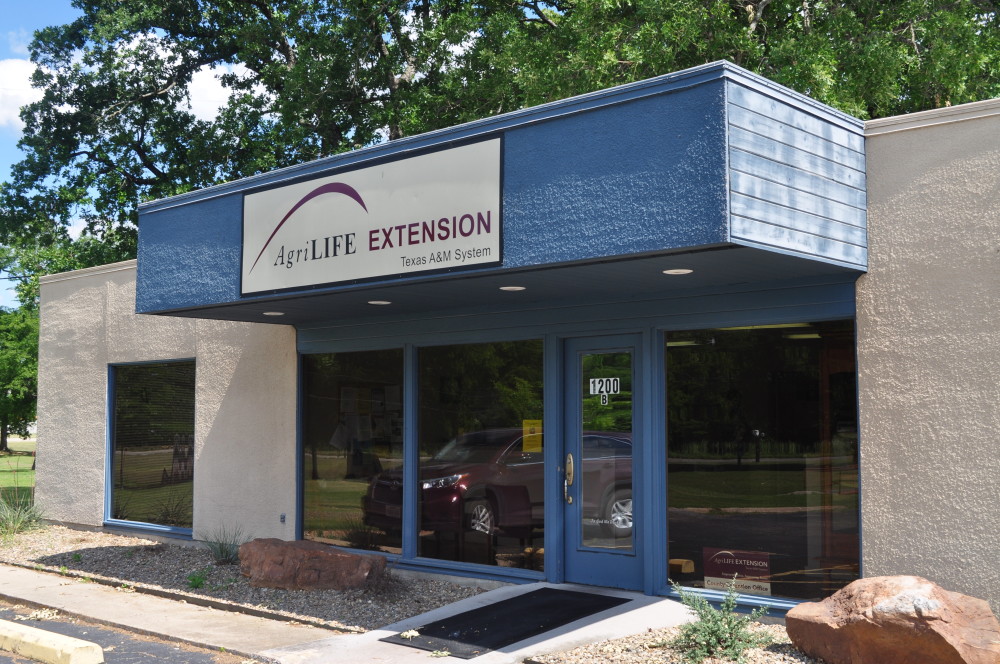 by Mario Villarino, DVM, Ph.D.
Soil management is an important component of ranch management. During our grass or hay production process, soil nutrients get transformed from inner materials into forage and then into beef or milk. It is a basic cycle that has kept us producing the food we consume and at the same time protecting our resources in an environmentally accepted process. In our region, several conditions can make this process fail.
In hay production systems, the depletion of nutrients removed with the crop can hinder its own development, and in cattle grazing systems the transformation of nitrogen into plant growth and the accumulation of phosphorous in the soil can also impact grass production. Weeds and native soil chemistry overall influence grass production. Hopkins County is remarkable divided into several soil regions with specific properties each one. Acidic soils must be managed in a different way than alkaline soils are. It is very important for ranch manager to conduct soil testing often to have a complete view of the chemical conditions affecting grass production, nutrient deficiencies and overloads.
A common weed often found during the fall in Hopkins County are grass burrs. Grass burrs grow in sandy soils and are often controlled using pre (Prowl H2O) and post (Pastora) emergent herbicides. According to Hugh Aljoe, from the Noble foundation:" There is something else we can do to inhibit grass burs: apply Ammonium Nitrate + Herbivory. Unfortunately, this is not a new herbicide that is as effective as Atrazine was when it could be used on bermudagrass. (Atrazine is a restricted use herbicide and is not labeled for bermudagrass.) Ammonium Nitrate + Herbivory, or nitrogen fertilizer + grazing, simply means to fertilize the bermudagrass in order to out-grow grass bur plants and flash-graze the grass bur plants periodically to keep them in a vegetative state for as long as possible.
Cattle do not usually prefer bermudagrass if there is something else available. On the other hand, grass bur plants are highly preferred by cattle until they become reproductive. By repeatedly grazing the grass bur plants through the early spring, we are increasing the competitive advantage of the bermudagrass, especially if it's well fertilized. The key is to allow the cattle access to the bermudagrass pasture only long enough to graze the grass bur plants. This could be only a couple of hours or less — flash graze — and then repeat every five to seven days until the bermudagrass has the opportunity to overtake the majority of the grass bur plants in the pasture.
Although nitrogen (N) stimulates the growth and production aspects we associate with fertilizer, it is important to know the phosphorus (P) and potassium (K) levels of the soil. For the greatest efficiency in nitrogen utilization, there are minimal levels of P and K that should be maintained. It is also important to know the pH of soil. Bermudagrass can grow in a wide range of pH's but optimal range is between 6.0 and 7.0. If the pH falls below this range (becomes acidic), commercial lime can be applied to effectively elevate the pH. On bermudagrass pastures, lime should be applied during the fall and winter seasons to allow it time to become incorporated into the soil before the spring application of fertilizer".
For more information on this or any other agricultural topic please contact the Hopkins County Extension Office at 903-885-3443 or email me at [email protected].