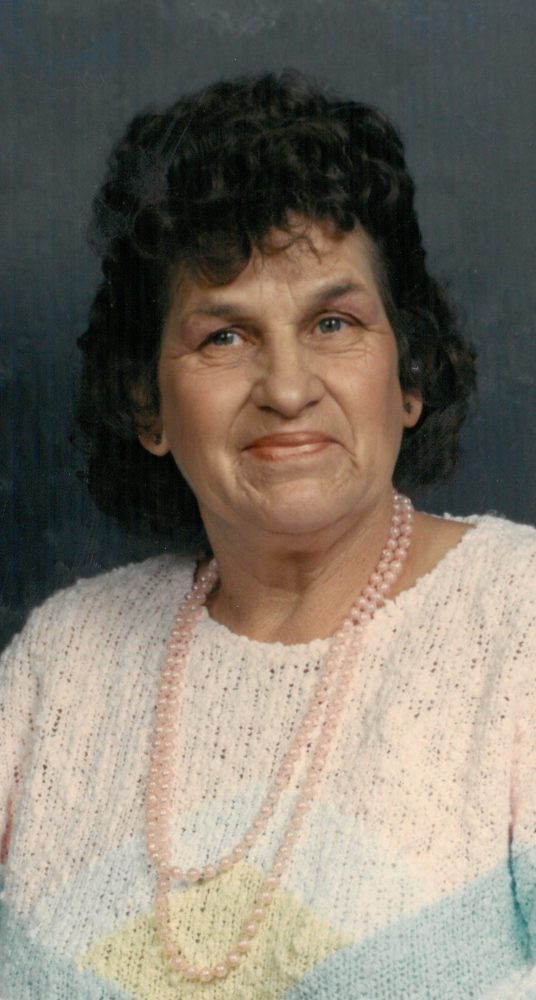 Graveside funeral services for Pearl Vaughn, age 86 of Dike will be held at 2:00 p.m. Monday, March 14, 2016 at Connor Cemetery in Dike.  Kevin Keen, Michael Hale, Justin Keen, Adam English, Hunter Vaughn and Jacob Jones will be serving as pallbearers.  Visitation will be held from 11:00 a.m. to 12:00 p.m. (Noon), Monday, March 14, 2016 at Murray-Orwosky Funeral Home.
Pearl passed away on Saturday, March 12, 2016 at her residence.  She was born on March 23, 1929 in the Flora Community, the daughter of Robert and Minnie Eppars.  She married Robert Kenneth "R.K." Vaughn on October 2, 1948 in Dallas.  He preceded her in death in 2004.  She retired from H. D. Lee as an inspector and was a member of the Dike Church of Christ.
Survivors include her sons, Charles Vaughn and wife, Emilie of Dike and Kenneth Ray Vaughn and wife, Diane of Como; daughters, Shyliea Williams and husband, Lee of Murfreesboro, AR and Cindy Daniel and husband, Steve of Sulphur Springs; numerous grandchildren and great-grandchildren.
She is preceded in death by her parents; husband, R.K.; one son, Tony Vaughn; two grandchildren, Michael Vaughn and Misty Vaughn and three brothers.