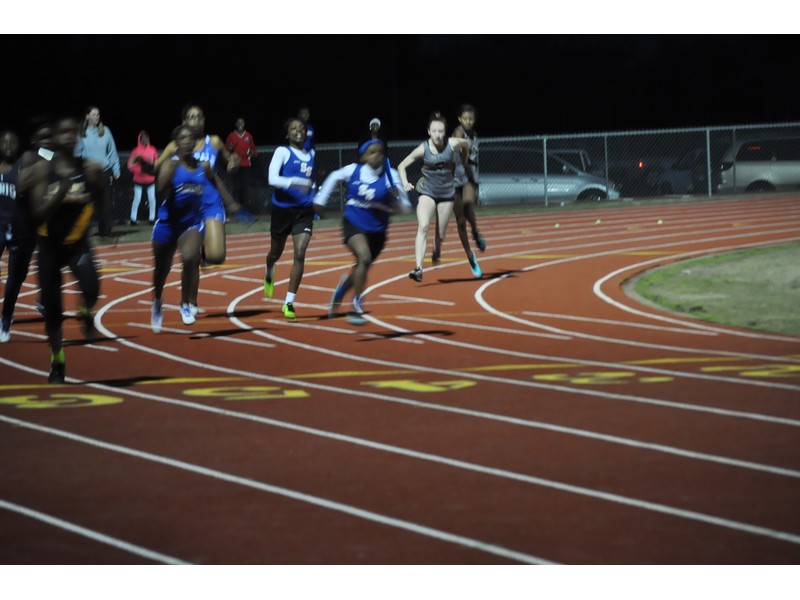 The Lady Cats' track team finished second at a Paris meet last week. Coach Triston Abron said his team had to compete not only with athletes from other teams but also with a wind he referred to as brutal.
In the 100-meter dash, N'ysa Dugan and Sadavia Porter finished first and second. Sheretta Hill was third in the 200-meter dash. Autumn Adams finished fifth in the 400-meter run. The Lady Cats 4X100-meter relay team won first and the 4X200-meter relay team was second. In the 110-meter hurdles, Mackenzie Moore was second and Faith Hatley was fifth. In the 300-meter hurdles, N'ysa Dugan got third and Faith Hatley sixth. Imani Taylor took first in both the long jump and triple jump.
The Lady Cats will have their final meet before the District Meet Friday in Mt. Pleasant. Coach Abron is hoping for the team's first first place finish of the season. He said it won't be easy against the likes of speedy teams like Mt. Pleasant, Texas High, Daingerfield, Pittsburg and Atlanta. The District Meet will take place in Pine Tree on April 13-14.