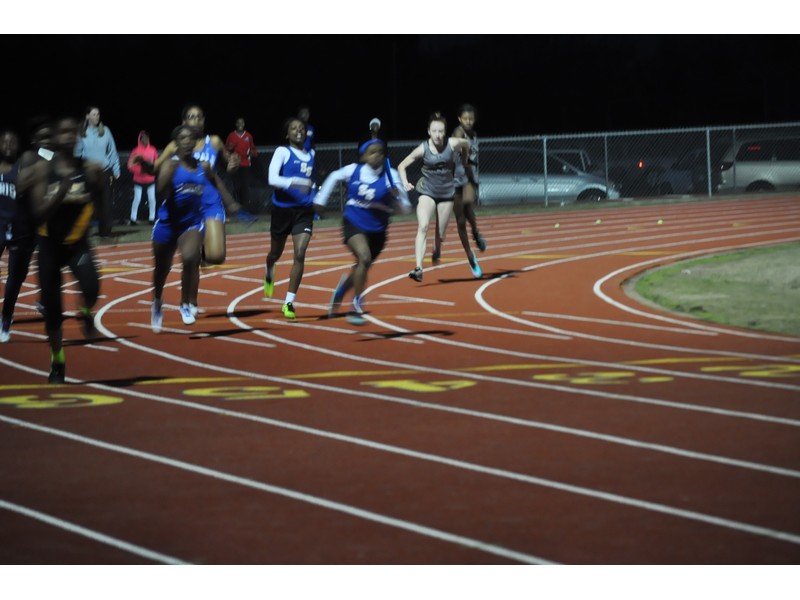 The Lady Cats track team finished third at an Aubrey meet Thursday evening. Due to wet conditions, all field events were canceled.
Lady Cats Track Coach Triston Abron said N'ysa Dugan won the 100-meter dash. Raleigh Potts placed in the race and picked up points. Tahtiana King also competed in the race. Sadavia Porter and Sheretta Hill finished 1-2 in the 200-meter dash. Porter had a time of 26.91 and Hill 27.17. It was Hill's first time to compete in the race. Coach Abron said he enjoyed how they competed with each other. Brooke Williams ran in the 400-meter run for the first time and finished fourth. In the 100-meter hurdles, Lady Cats finished 1-2-3. Abbi Baier finished first tying the school record with a time of 16.05. Mackenzie Moore was second and Faith Hatley third. In the 300-meter hurdles, N'ysa Dugan was second with Hatley third. The 4 X 400 relay was the only one in which the Lady Cats competed. Picking up points were Danielle Godbolt, Alli Fain, Autumn Adams and Kelsey Wallace. It was the first track action of the year for Wallace, a Lady Cats softball player.
The Lady Cats will compete in a Paris meet on March 24.