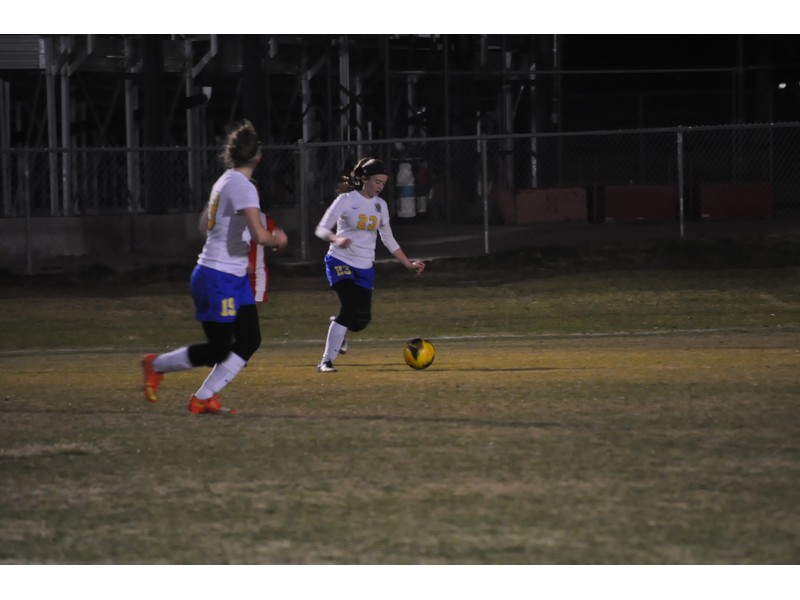 The Lady Cats' soccer team may have punched their ticket to the playoffs with an impressive 2-1 win at Texas High Tuesday night. The game was scoreless at the half but the Lady Cats outscored the Lady Tigers 2-1 in the second half.
With one game to go, the Lady Cats jumped over the Lady Tigers into third place in the district standings. They will wrap up the district campaign with a home match against second place Hallsville Friday night at 7 p.m. at Gerald Prim Stadium. It's also Senior Night and the Lady Cats will honor three seniors: back up goalkeeper Jasmine Ramirez, defender Mary McMillan and forward Emily Moran.
The Lady Cats are now 7-4-2 in district play and 16-5-2 for the season.