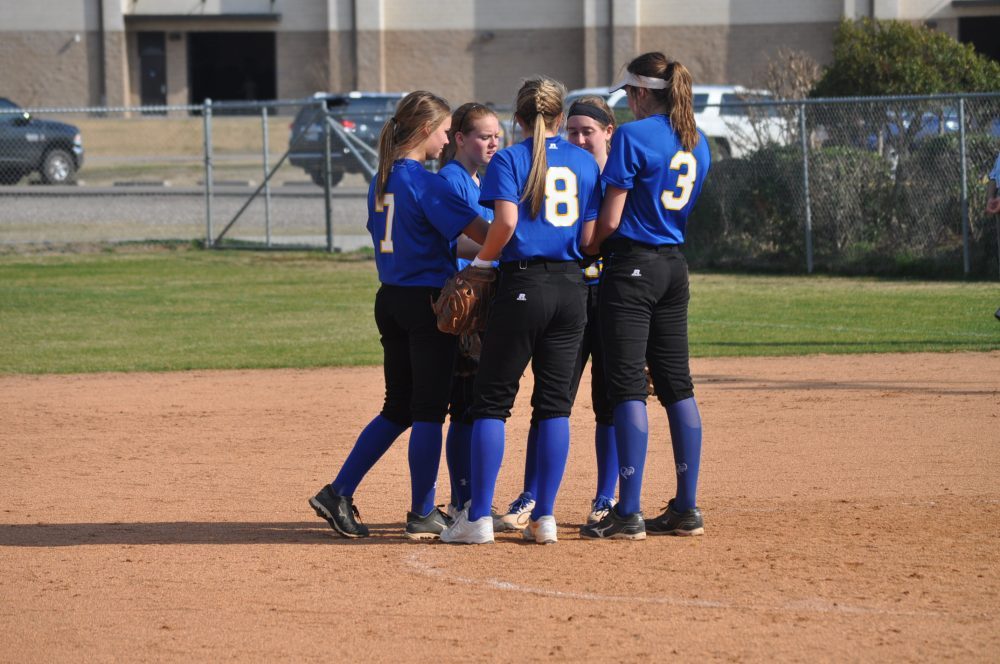 Lady Cats Softball Coach David Carrillo said Thursday that the Marshall district game originally planned for Lady Cat Park will now be played Monday afternoon in Marshall. A JV game is set for 1 p.m. with the Varsity game to follow at 2:30 p.m. Both schools have spring break next week.
Coach Carrillo said Marshall's field is currently covered with a tarp. He said if rain ended over the weekend, it wouldn't have the field long to be ready once the tarp is removed. Lady Cat Park is supersaturated with water after several days of rain. Coach Carrillo said he would start to think about the scheduled Tuesday night home game with Texas High on Friday. He said he might end up moving that game to Texarkana if Lady Cat Park can't be made playable in time. He added the game could be kept here but moved to Wednesday or Thursday.
Although the Lady Cats will be on spring break next week, Texas High will be in school after having spring break this week. Coach Carrillo said whatever happened with the weather this year is bound to be better than last year. He said last year was the worst weather experience he had ever had in his softball coaching career. In typical Coach Carrillo fashion, he said life sometimes throws you curve balls and you just do what you have to do.