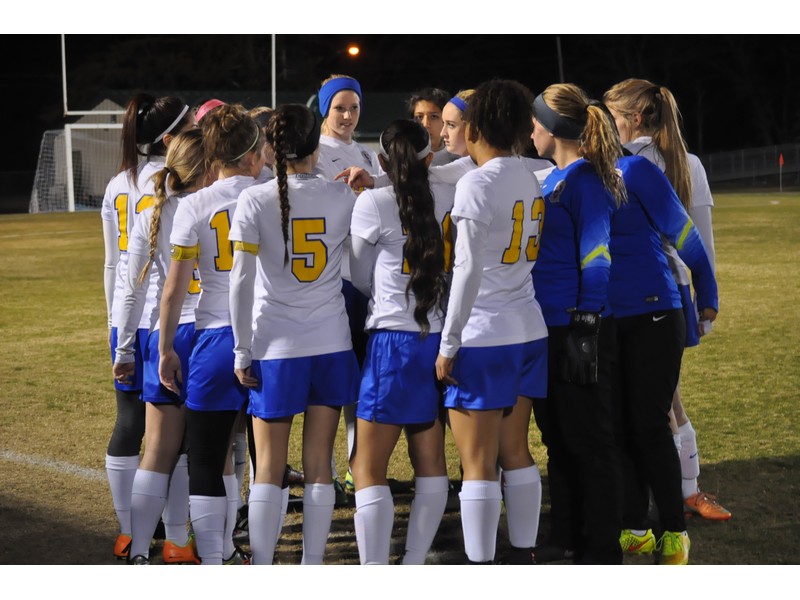 The Lady Cats' soccer team advanced to the Area round of the playoffs Friday night defeating Whitehouse in a shootout, 3 goals to 2. The bi-district game ended in a 2-2 tie in regulation. Neither team could score in 20-minutes of overtime.
Kam Wimberly, the Lady Cats' fifth and last penalty kick taker, put the ball in the net to give the Lady Cats the win. Earlier Mary McMillan and Makenna Kager made their penalty kicks. Whitehouse could make only two of their five.
The Lady Cats jumped out to a 2-0 lead after the first half of regulation time. Makenna Kager scored at the 35:08 mark and Kam Wimberly added a goal at 11:10 of the first half. Whitehouse cut the deficit in half with a goal at around 34:00 in the second and then tied the contest with a goal with just :10 seconds left in regulation.
The Lady Cats will now play Waxahachie next Friday or Saturday in an Area Round match. Waxahachie defeated Dallas Molina, 3-1 in bi-district. Waxahachie was the fourth place team in their district. With the shoot out win, the Lady Cats are now 18-6-1 for the season. In district, the Lady Cats had a record of 8-5-1, good enough for third place.