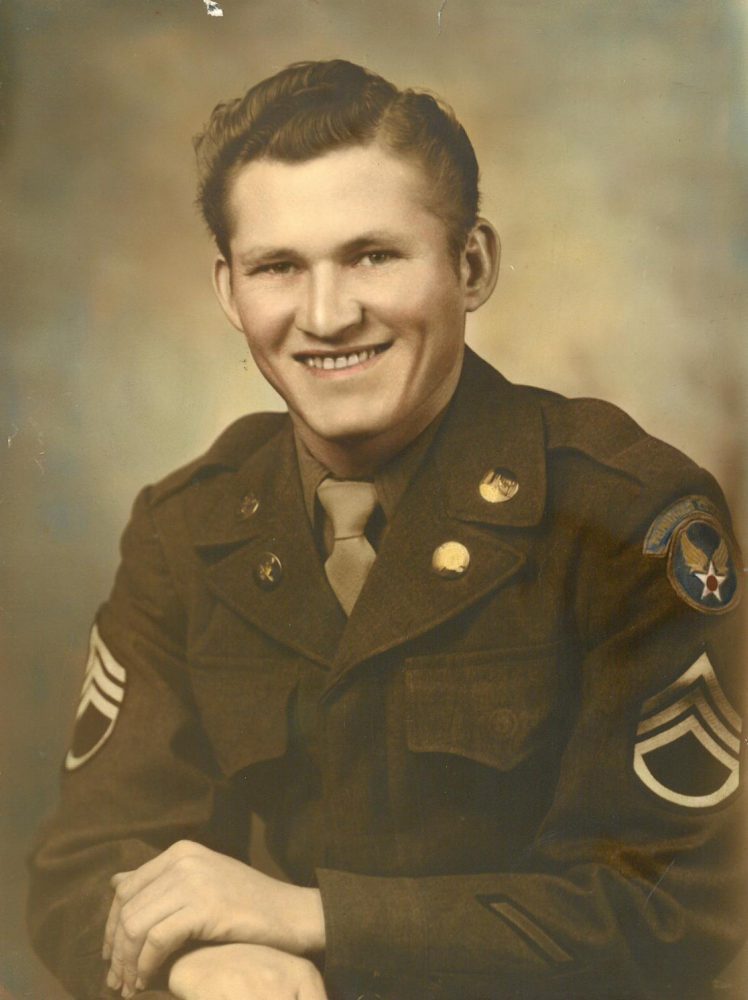 Graveside services for Joseph "J.C." Pace, age 88 of Dike will be held at 1:00 p.m. Friday, April 1, 2016 at Restland Memorial Park in Dallas with D.J. Wulf officiating.  Visitation will be held from 6:00 to 8:00 p.m., Thursday, March 31, 2016 at Murray-Orwosky Funeral Home.
Joseph "J.C." passed away on Tuesday, March 29, 2016 at Carriage House Manor.  He was born on November 16, 1927 in Old Boston, the son of Walter Eugene and Carrie (Campbell) Pace.  He married Vela Mae Pomeroy on December 28, 1952 in Rockwall.  He served in the U.S. Air Force with the 5th Air Force Unit and the 20th Air Force Unit as a Staff Sargent during the World War II and Korean War, he was a dairy farmer and a member of Junius Heights Baptist Church.
He is survived by his wife; sons, Thomas Pace of Dike, James Pace and Kimberly of Thermo, John Pace of Tyler, Joel Pace and wife, Melinda of Dike; grandchildren, Brad and Misty Tittle, Jeff Pace, Kris and Alaynna Pace, D.J. and Elizabeth Wulf, Kade Pace, Krista Pace, Koey Pace, Cassidy Pace, Cobley Pace and Ashley Pace; great-grandchildren, Layden Pace, Levi Henderson, Micah Henderson, Daniel Wulf, Elisha Wulf, Brayden Tittle and Brody Tittle and sister, Audrey White.
He is preceded in death by his parents; son, Daniel Pace; brothers, Leonard Pace, Leslie Pace, Herbert Pace and Herman Pace and sister, Clara Grace Coleman.
In lieu of flowers, please make donations to the Wounded Warrior Project, P.O. Box 758517, Topeka, Kansas 66675.