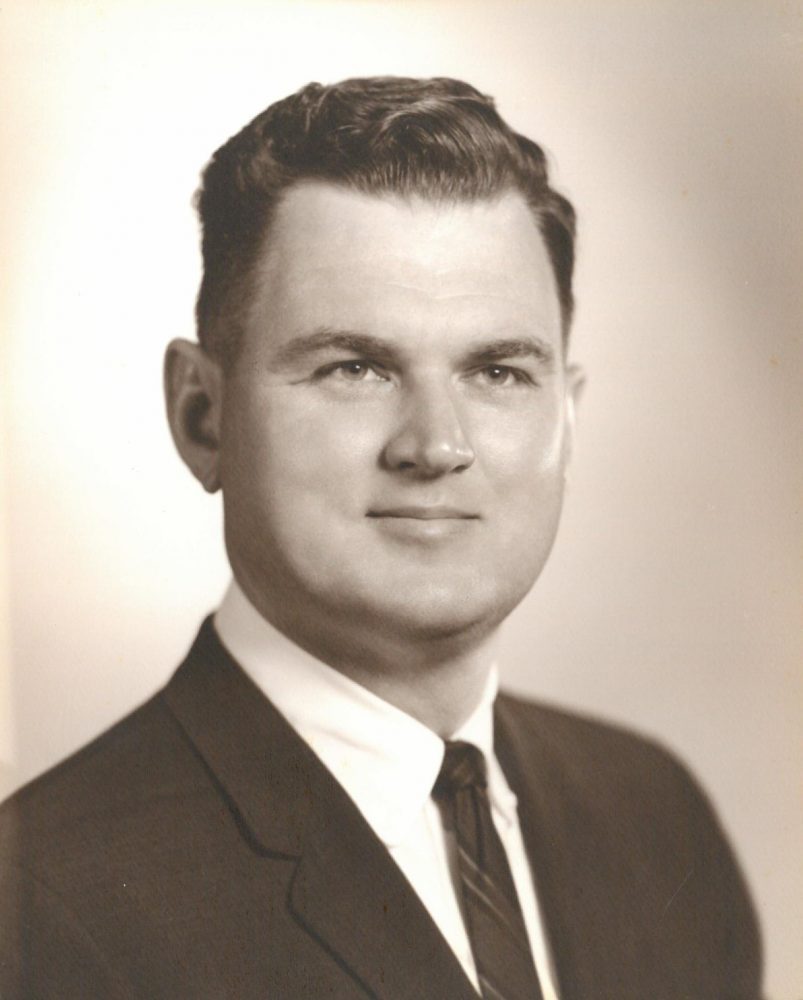 Funeral services for Joe Dan Karney, age 82 of Sulphur Springs will be held at 3:00 p.m. Thursday, March 24, 2016 at Murray-Orwosky Funeral Home with Andy Wright officiating.  Interment will follow at Tira Cemetery with Bryan Kraatz, Mark Kraatz, Keith Kraatz, Kevin Kraatz, Bruce Olson and Pedro Salazar and serving as pallbearers.  Visitation will be held from 6:00 to 8:00 p.m., Wednesday, March 23, 2016 at Murray-Orwosky Funeral Home.
Joe Dan passed away on Tuesday, March 22, 2016 in Tira, on his land that he loved and on which he raised his cows.  He was born on June 28, 1933 in Sulphur Springs, to his beloved parents, Thelma Vandever and Dooley D. Karney.
In the interim, he had a forty year career in the Texas Utilities Systems in Dallas, where he began as a meter reader at Dallas Power & Light in 1952 and retired in 1992 as Controller of Texas Electric Utilities.  He graduated from North Hopkins High School in 1951, served in the U.S. Army during the Korean conflict and received his Bachelor of Business Administration degree from night school at Southern Methodist University in 1961.  He was awarded his Certified Public Accounting certificate in 1963.  He was a member of the Dallas Chapter the Institute of Internal Auditors, the American Institute of Certified Public Accounts, the Texas Society of CPA's and the Dallas Chapter of CPA's. He was also a member of the Oak Cliff Rotary Club.  After his retirement and return to Tira, he served on the North Hopkins Scholarship Foundation.
He is survived by his wife of forty-four years, Gwendolyn Kraatz Karney, his beloved sister-in-law and brother-in-law, Jodell and Martin Kraatz, his very loving niece and nephews, great nieces and nephews, and great-great nephews.
In lieu of flowers, please donate to the Wounded Warrior Fund or the American Legion Post No. 0066 of which he was a member.