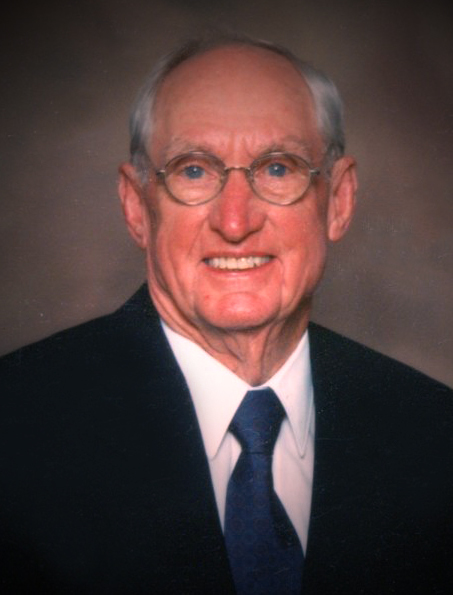 Mr. Jack Everett Smith, age 93 of Winnsboro, went home to be with the Lord on Monday, March 7th, 2016 at Hospice Homeplace in Tyler. Jack was born on July 7th, 1922 in Amarillo to the late Milton Franklin Smith and Mary Charlotte Gaines Smith. He graduated from Rockwall High School, then Oklahoma A&M in Stillwater, then he served in the U.S. Coast Guard during World War II. He married the former, Peggy Brewer Smith on September 13, 1947. His career was spent in the Agricultural and Entomology Research, working for Southwest Chemical, Nipak-Lone Star Gas, and Union Carbide where he retired after 20 years of service. He was a mason, and past master of the Rockwall Masonic Lodge; past president of the Rockwall Board of Education, Rockwall Chamber of Commerce, The Texas Vegetative Growers Association; and a former board member of FUMC of Rockwall and FUMC Winnsboro.
Preceding him in death are his parents; brothers, N. Frank Smith, Mitchell Smith; and sister, Rose Mary Smith.
He leaves behind to cherish his memory his loving and devoted wife of 68 years, Mrs. Peggy (Brewer) Smith of Winnsboro; son, Robert Everett Smith and wife Nancy of Garland; daughters, Charlotte Lee Smith Lewis and husband Larry of Athens, GA., Deborah Jan Smith Graves and husband Marty of Rockwall, Sandra Lou Smith Culbertson and husband Cub of Chattanooga, TN.; eight grandchildren, Kimberly Lewis Galland, Wes Graves, Megan Smith Hildebrand, Philip E. Smith, Patrick J. Smith, Bryan Graves, Hannah Culbertson, Mary Cate Culbertson; eight great-grandchildren, Sara Laine Galland, Claire Elizabeth Hildebrand, Carson Everett Smith, Leah Marie Hildebrand, Joseph Wayne Graves, Lucas Martin Graves, Parker Ray Smith, Barrett Martin Graves.
Visitation will be held on Friday, March 11, 2016 from 6:00 to 8:00 PM at Beaty Funeral Home Winnsboro; funeral services will be held at 1:00 Pm on Saturday, March 12, 2016 in the First United Methodist Church of Winnsboro, with Linda Suche, Bro. Henry Suche and Pastor Mike Langdon officiating. Interment will follow at Lee Cemetery in Winnsboro, with Chris Redman, Rusty Brewer, Herb Harker, Charles Brewer, David Brewer, Butch Ford, Nick Pollard, and Tim Pollard serving as pallbearers.
In lieu of flowers, donations to FUMC-Winnsboro 301 Church St. Winnsboro, TX 75494