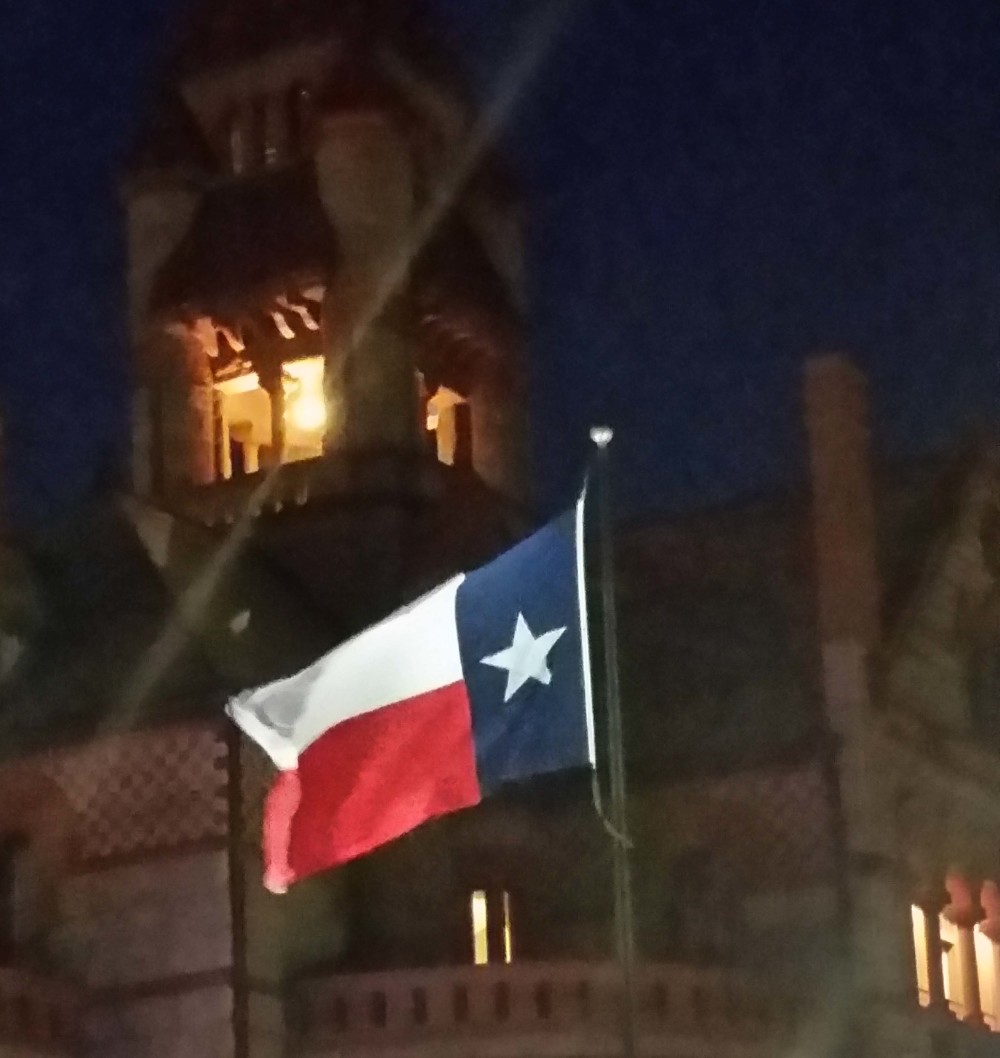 A 12-member jury was picked Monday morning and began hearing opening arguments by 2 p.m. as the trial of Hunter James Dixon opened in the Eighth Judicial District Courtroom in the Hopkins County Courthouse. Dixon was indicted September 23, 2015 on eight counts of sexual assault of a child. He was arrested May 28th at the Hopkins County Sheriff's Department for aggravated sexual assault and continuous sexual assault of two girls under the age of  ten. Later an assault of a child, a male, was been added to the list of charges.
In opening arguments, Assistant District Attorney Clay Harrison stated that witnesses for the prosecution would include social workers, law enforcement officers. Harrison stated that the 20-year old Dixon was 17-years old when the offenses began. The Assistant DA said that the acts occurred beginning in 2012 and continued until 2015. Harrison stated that Dixon made a confession that was not coerced. The confession followed an approximate 45 minute interrogation and Dixon provided information that was not requested by interrogators.
Harrison displayed a diagram of key relationships of Dixon to those involved in the case. At the time of his arrest Sheriff's Criminal Investigator Dennis Findley said the sheriff's office was made aware of the first two cases on Tuesday, May 26th after an outcry by the two female victims made to their biological father. The male made his outcry to his stepfather. Chief criminal Investigator Lewis Tatum told KSST news at that time that the incidents had been occurring over several months.
In his opening remarks, Defense Attorney Frank Long said that Dixon went to the sheriff's office to speak with officers at their invitation. Long said the officers did not tell Dixon that they already had in their possession a warrant for his arrest. He said officers did not inform him of the accusations against him.
Long stated to members of the jury panel that when the social workers addressed them during questioning, those social workers would be stating their opinion. He said the social workers would state facts and then attempt to explain away the discrepancies that did not fit the prosecutor's case. He stressed jurors should consider reasonable doubt as they hear the testimonies.
Harrison told KSST News that he hopes to conclude his list of witnesses Tuesday.