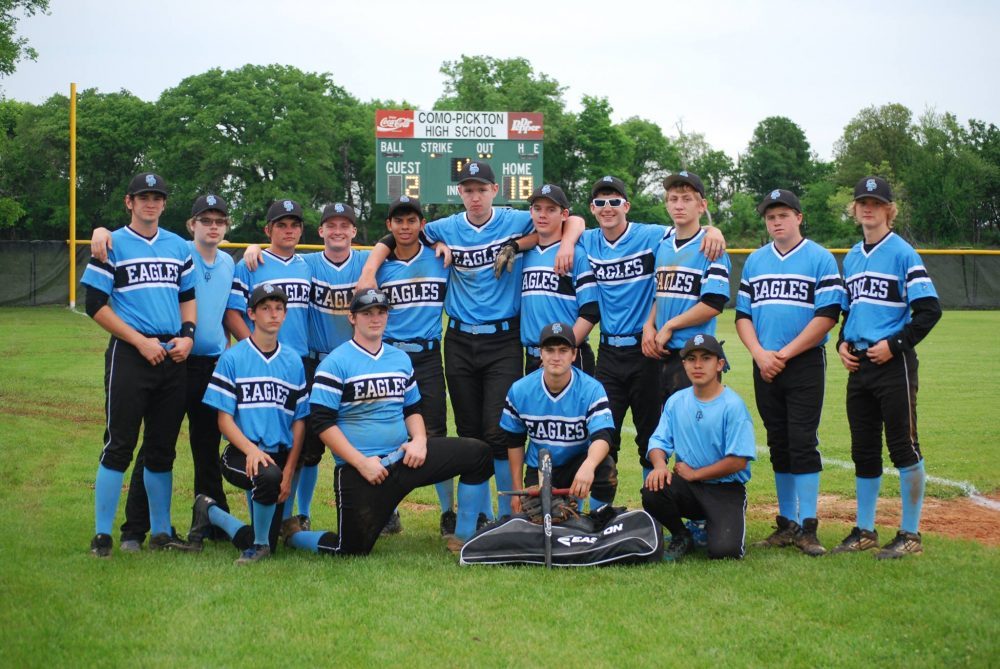 The Como-Pickton Eagles baseball team had a very good spring break as they picked up three big district wins.
Last Tuesday the Eagles downed Saltillo, 19-1. Blayke Pegues got the pitching win. He had great bat support especially from Raydon Swaim and Colton Clark. Clark had his first home run for the season.
Thursday Como-Pickton shut out Cumby, 8-0. Tyler Kearns was on the mound and pitched a complete game shutout. Leading hitters were Brian Potts, Colton Clark and Raydon Swaim.
Friday the Eagles were too much for Fruitvale winning 21-3. Colton Clark got his first pitching win this season. Leading hitters were Dylan Wiggins, Denton Lawson, Brian Potts and Raydon Swaim.
Over the three games, Swaim was 9 for 11 and Potts went 5 for 6 with a triple and double. Kearns has had a fine year pitching. He threw a no-hitter against Yantis, had a complete game win against Cooper allowing only one run as well as the complete game shutout against Cumby last week.
The Eagles are all alone atop the district standings with a 4-0 record. They are 5-2 for the season. They'll play at Campbell tonight at 6 p.m. They'll also travel to Sulphur Bluff for a game Friday at noon.