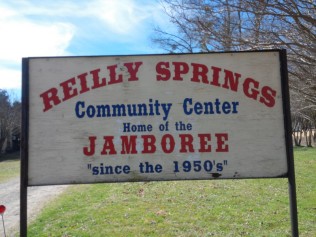 It may be off the beaten path, but the Reilly Springs Jamboree remains contentedly at home in the country near Hopkins County's southeastern border. The show's slogan "Hopkins County's original music venue" harks back to the Autumn of 1956, when a couple of local musicians, Bob and Joe (Attlesey) Shelton put the abandoned Reilly Springs schoolhouse back to work as their concert hall. The brothers and their band began regular broadcasts of hillbilly and country music "oprys" and early-bird radio shows from deep in Reilly Springs over KSST's "barbed wire network"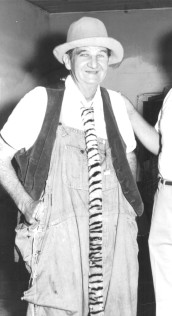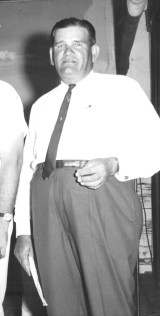 The Jamboree became the place to be on Saturday nights! Crowds came from Sulphur Springs. Greenville, Paris and neighboring communities to mix and mingle and to see country music's biggest stars onstage…George Jones, June Carter, Ernest Tubb, Johnny Cash and dozens more. A few times during the 1960's, audiences grew so large that shows were moved to the school auditorium in Sulphur Springs. Ultimately, as television began to bring entertainment into everyone's living room, the years of the Shelton Boys and the Sunshine Band's original Reilly Springs Jamboree drew to an end.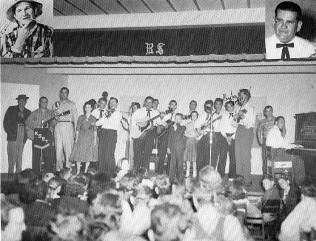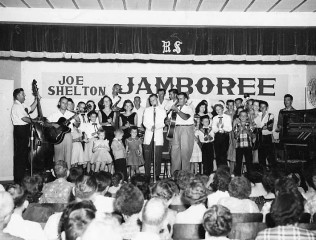 The sturdy schoolhouse became a community center and for the next two decades, hosted school reunions, cemetery memorial days and quilting bees.  Country music was still at home there and occasional "Jamborees" were staged by local bands.
In the 1990's, due to a fascination with the rich musical history of the old Reilly Springs Jamboree,, KSST Morning Show host Enola Gay started a revival of the shows. The first one, held in April 1995, had a Reunion theme and played to a standing-room-only crowd in the ballroom of the VFW Post in Sulphur Springs. Soon, shows were being held monthly, promoted by KSST and Channel 18 TV and before long, the Reilly Springs Jamboree returned home to it's original stage. Over the next 20 years, hundreds of musicians and singers have been welcomed to the stage by producer/emcee Enola Gay Mathews, and with the assistance of Roger Reed and the Sunshine Band and historian Francell Burnett.  2016 marks the 60th anniversary year of the Reilly Springs Jamboree. On the third-
Saturday
of every month, you are invited to experience traditional country music within the wholesome atmosphere of the schoolhouse venue, where "everybody's somebody at Reilly Springs,Texas, USA"
Future shows include:
April 16, 2016- Jack's Western Swing Round Up with Caroline Grace Wiseman, Abby Payne & Devon Dawson
May 21, 2016- Dion Pride
June- Jacoby Smith & Midnight Twang
July 16, 2016- Monty Tipps & Mainstreet Band
August 20, 2016- Don Woods
September- JD Moss & Ace Duece
October- Annual Reunion Show
November & December- Holiday Shows
All shows are at 7pm at the Reilly Springs Community Center, 109 CR 1439.