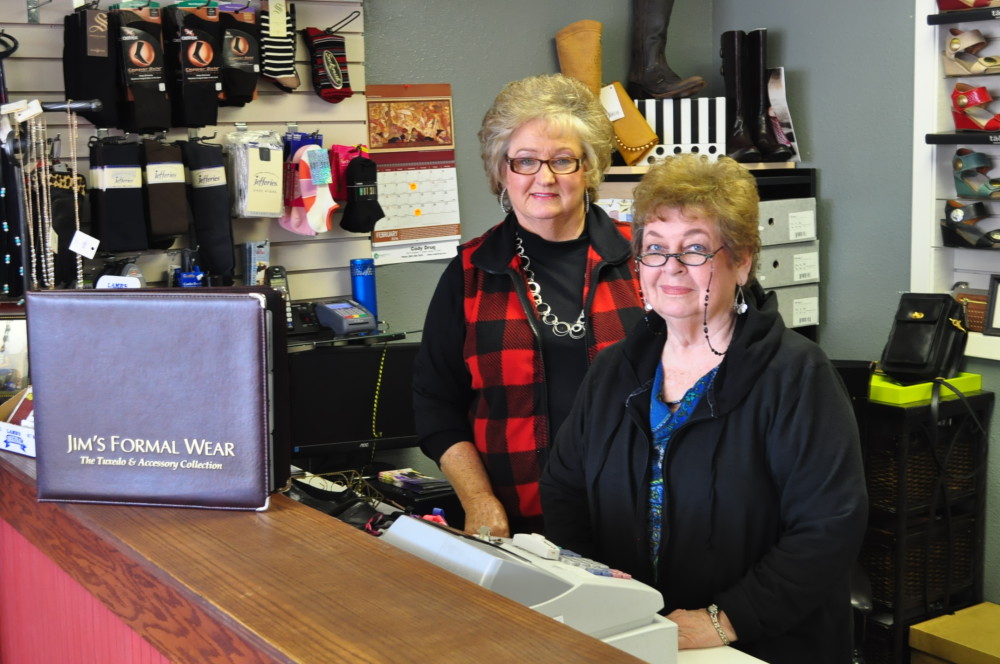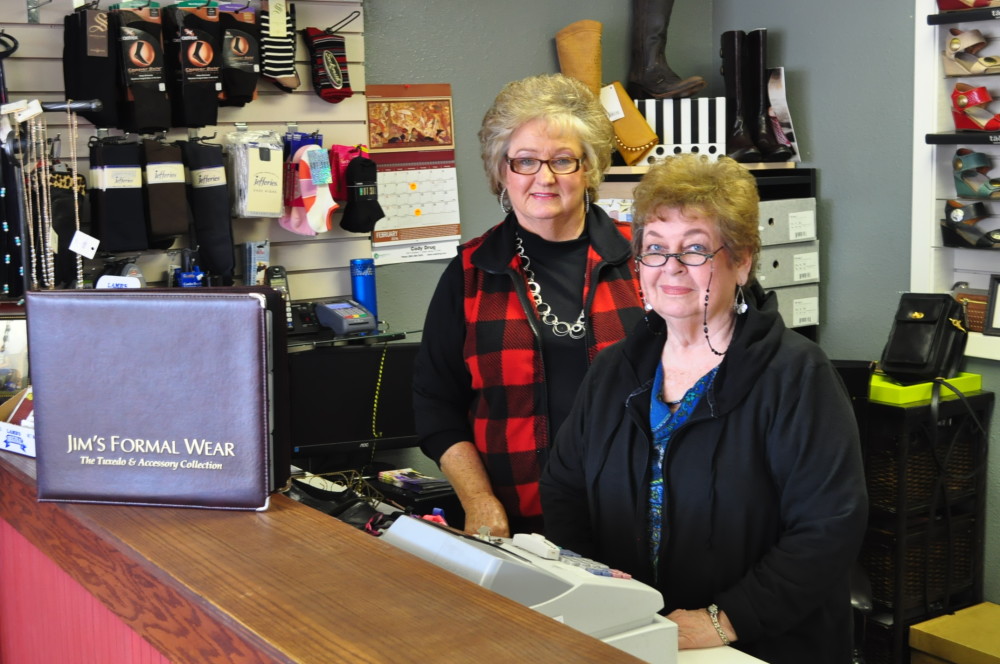 The Shoe Inn began exactly where it is now: The Windsor Plaza. The Shoe Inn first opened it's doors in February of 1986 as one of the first businesses in the plaza, offering the best location to be had in Sulphur Springs at that time. "Everything was new in our shopping center," Owens said. "That created a lot of curiosity for people, and people just came to check us out and they're still with us."
The Shoe Inn first began as a store for shoes, jewelry, and handbags. Owens eventually began expanding her product base as it became necessary to both attract more business and to provide tuxedos for customers after other establishments closed their doors. "There were two businesses here that had  tuxedos and they went out of business," Owens said. "As they left, that's when I came into the tuxedo business. It has been very good to us since then."
One consistent customer-base has been students from both middle school and high school students looking for formal attire for special events. This customer-base has helped Owens spread the word about to business all over the county. "I advertised in the Cats' Tale, spread it by word-of-mouth, and always had a high school girl working here that would generate the news to the students," Owens said. "I did a lot of advertising for it, and then it just kind of boomed."
Rather than simply ordering tuxedos online and handing them off to the customer, Owens had made her business personalized by working with the customer to deliver a tuxedo that is a perfect fit.
"One of the things that makes our business — the tuxedo business — what it is, is that we measure you, and then you take the books and choose what you want," Owens said. "That is then called in and the measurements are computerized, so that determines the size of suit you need. When it comes in, we want you to try it on for us so we can critique it. If it needs a hem on a sleeve or pant leg, we take care of that right here. If it's something that we can't do, our company is very good at re-sending."
The Shoe Inn also prides itself on its personality in shoes. With just as much variety and choice as their tuxedos and handbags, including wedding attire such as special tuxedos for men and wedding shoes for women, the Shoe Inn always tries to unite people with the perfect shoe for the perfect occasion. Shoe brands include: Cobb Hill, Aetrex, Ros Hammerson, Romika, Vionic, Naturalizer, Clarks, Taos, Trotters, Softwalk, Dansko, Wolry, Merrell, Alegria, Helle, Vaneli, Jamba, Sperrys for men and women, and more.
"If a shoe is a medium width, you have a 2A heel, so it's going to fit your foot better," Owens said. "If it's a narrow width, it's a 4A heel. That's an art that's just about lost. We really take pride in the quality of shoe that we buy. We have customers from Texarkana, Oklahoma, South Texas, Dallas and Fort Worth, so we draw from a big range of territory."
For Owens, her employees play a major role in the success of the Shoe Inn. Owens and her employees help the customer be confident in their choice of product and try to solve any problems for them.
"The number one top priority is personal service," Owens said."When people choose a shoe, a tuxedo, a handbag, whatever it is, it's with our touch as well. They pick out a shoe, we go get that shoe, we bring it to them, and we fit that shoe on their foot.If they want to see a certain handbag, we get that handbag and bring it to them and they critique it themselves."
Exterior renovations have been done to the Shoe Inn, and interior work is planned for the foreseeable future. An interior decorator will be invited by Owens to help decide how to breathe new life into the Shoe Inn. Until then, Owens and the Shoe Inn continue to help the customers find the right look for the right occasion.
"We are here for the customers," Owens said. "What we do, we do to please them. That's what it's been about for 30 years. The customer is always first, and — I hope — is always treated as I have wanted them to be."
Open Monday – Friday: 10:00 a.m. – 5:50 p.m. and on Saturday: 10:00 a.m. to 4:00 p.m. Call (903) 885-1053.