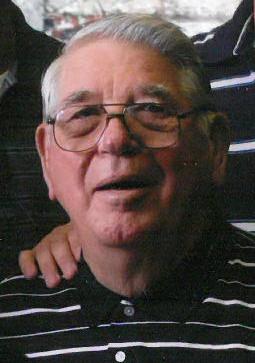 Bobby E. Phillips, age 80, of Emory, passed away Wednesday, March 9, 2016, at Carriage House Manor in Sulphur Springs.
Funeral service is scheduled for Saturday, March 12, 2016, 2:00 PM, at the Wilson-Orwosky Funeral Home Chapel. Visitation is scheduled 1 hour prior to the service at 1:00 PM. Interment will follow in IOOF Cemetery in Quinlan. Bro. Jimmy Jarrett will officiate.
Bobby was born on January 5, 1936, in Booneville, AR, to Archie Lionel and Inez Thomas Phillips.  His sweet mother, Inez, is still alive at the wonderful age of 99 years young.  He graduated from Lockney High School, and went on to complete Welding Trade School in Plainview at Wayland Baptist University.  He married Norma Jean Goodwin in 1955, and they were married 49 years before she passed away in 2004.  He later met Annah Mercer Backus at the Senior Citizens Center in Emory and they married on October 6, 2012, in Emory.  During his working career he only worked in three different jobs, holding down each for 15 years or more.  His last job was as a welder at Holland Hitch for 18 years.  He was a Christian and a member of Calvary Baptist Church.
Pallbearers: Matt Tyler, Bobby Tyler, Chris Phillips, Kevin Phillips, Kevin Oliver and Trenton Phillips
Survivors include:
Wife: Annah Phillips of Emory;
Daughter: Brenda Tyler, (Darrell), of Plainview;
Son: Randy Phillips, (Christy), of Sulphur Springs;
Step-Son: Daniel Marcus Holt, (Deanne), of Baton Rouge, LA;
Mother: Inez Phillips Richardson, age 99, of Tulia, TX;
Sister: Marie Tompkins of Lake Buchanan, TX;
5 Grandchildren: Chris Phillips; Latasha Oliver, (Kevin); Kevin Phillips (Kayleigh), Matt Tyler (Carolyn), Bobby Tyler (Page);
2 Step-Grandsons: Justin Holt and Nicholas Holt
7 Great-grandchildren;
Friends of the Emory Senior Citizens Center;
Numerous other loving family and friends.
Preceded by: Father in 1976; 1st Wife of 49 years: Norma Jean Goodwin Phillips in 2004; 1 Son: Bobby Dale Phillips in 2008; 1 Brother-in-law: Charles Tompkins
In lieu of flowers the family requests that donations be made to the Emory Senior Citizens Center, 179 Doris Briggs Pkwy, Emory, TX 75440, 903-473-3500.