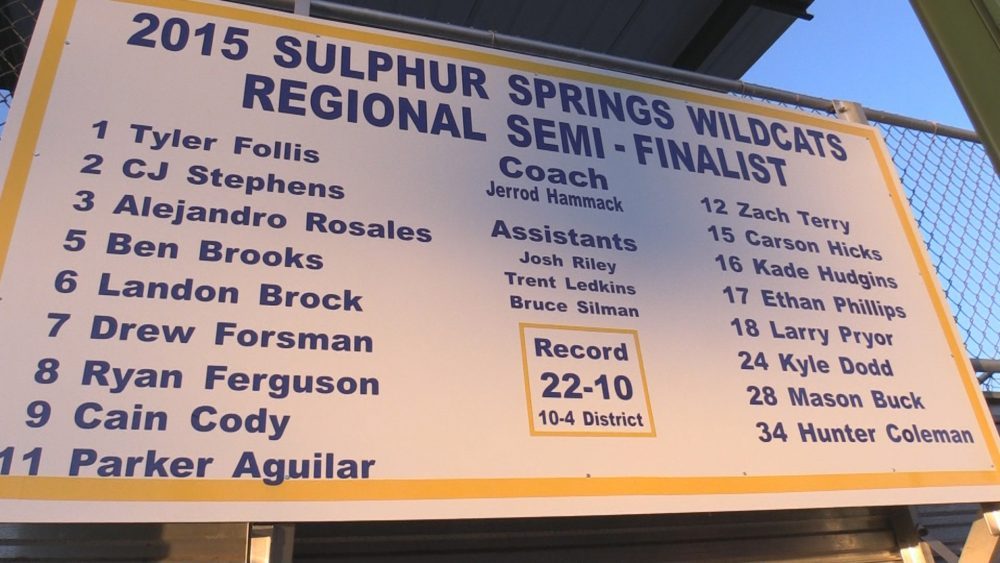 The Wildcats Baseball Team batted around and scored nine runs in the seventh inning to take a 9-2 win at a scrimmage game at Sherman in cold, windy conditions Monday night. Coach Jerrod Hammack called it a good first day and what he expected. Wildcats' batters were facing live pitching from a mound for the first time. He said the seven or eight hits his team got in the seventh inning were all sharply hit. Triston McCormick had two hits and drove home four runs.
Coach Hammack said Wildcats pitchers allowed only two unearned runs due to a couple of fielding errors. There were also some base running mistakes according to Coach Hammack. On the mound, Coach Hammack said Ryan Humphries was very efficient issuing no walks. Richard Green had a quick 1-2-3 out seventh inning. Tyler Follis and Heston Golightly also pitched for the Wildcats.
The Wildcats will scrimmage at Terrell Friday beginning at 6 p.m. The weather is expected to be warmer and Coach Hammack is hoping for an 8 to 10 inning scrimmage to get a look at some other pitchers.