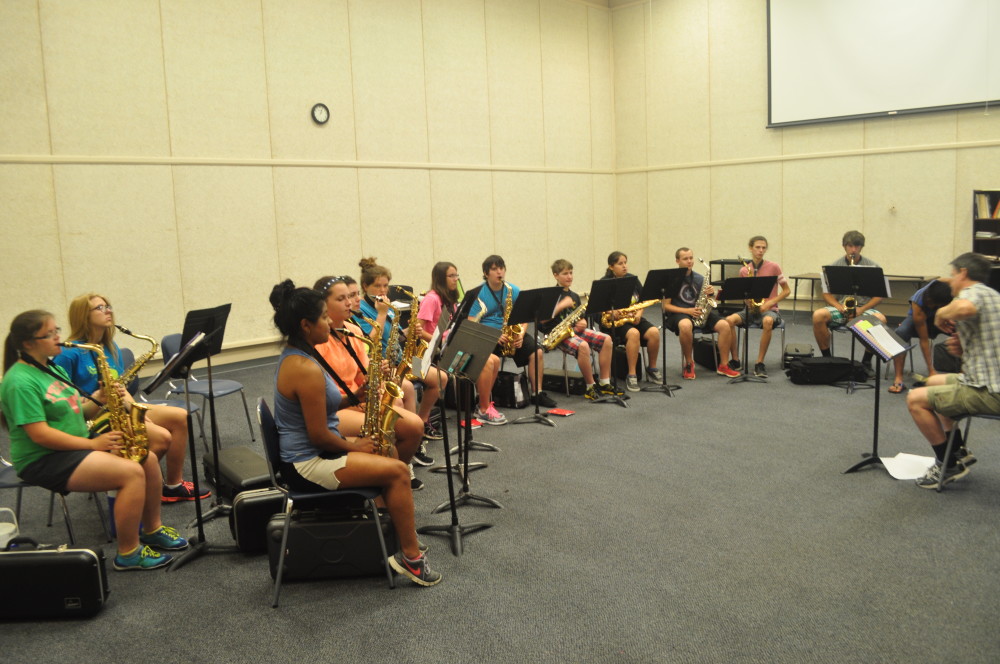 It was a 20-year record breaking weekend as the Sulphur Springs High School Band brought home 34 Solo First Division ratings. Band members competed at the UIL Region IV Solo and Ensemble Contest in Commerce Friday. This comes on the heels of having the most students make the All-Region Band, the All-Area Band, and winning two Grand Championships during marching season. Twelve students earned the right to perform at State competition in May.
Students earning First Division Solo ratings were Sarah Anderson, Tim Ramos, Celeste Leeds-Laliberte, Peyton Baugh, Carissa Carter, Gabe Crouch, Kate Flores, Aaron Randolph, Jaci Glenn, Christian Diaz-DeLeon, Diana Herrera, Donovan jones, Kaci Kelley, Isaac Lamb, Zoe Moree, Dakota Clark, Maddy Ray, Andrew Foster, Natalie Cruz, Mason Gillem, Owen Lee, Sam Robinson, Jose Lopez, Gillan Boyer, Kimberly Weems, Riley Bridges, Seth Womack, Andrew Moore, Riley Farley, Christian Corona, Madison Jackson, Travis Pundt, Evan Rushing, and Zach Herron.
State recognition was given Anderson, Leeds-Laliberte, Carter, Clark, Robinson, Moore, Cruz, Lee, Lopez, Weems, Womack, and Farley.
Winning a 1 on an ensemble were Clark, Robinson, Moore, Farley, Womack, Weems, Lopez, and Lee.
Second Division Ratings were earned by Tori Mattison, Jaime Stahl, Shelby Stoddard, Madison O'Kelley, Xavier Cork, Mollie Gibbins, Kenneth Wilks, Brennan Murray, and Chris Rodenis.