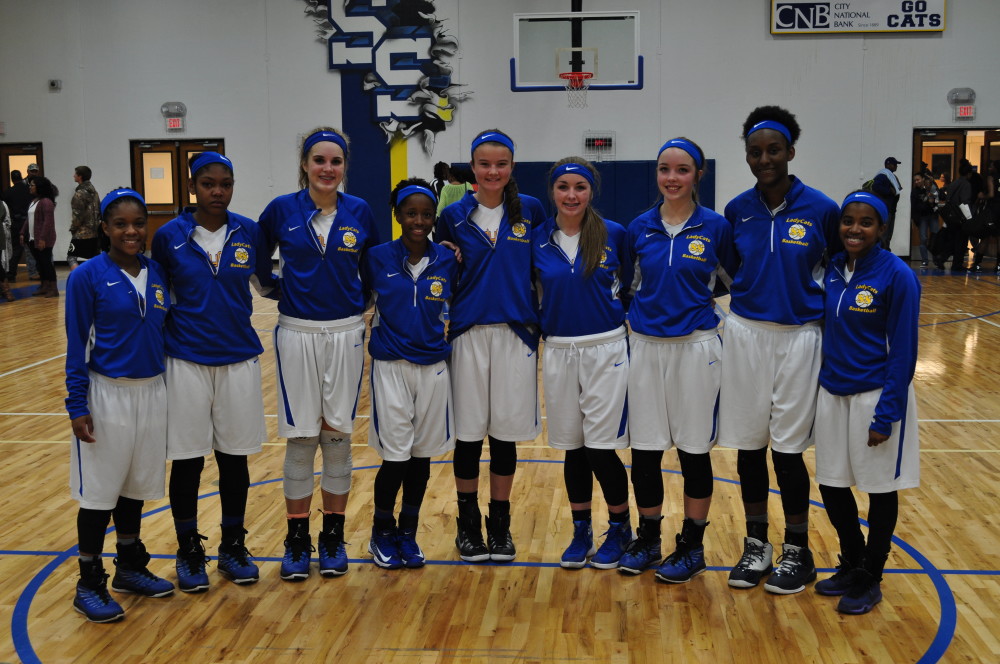 Seven members of the District Champion Lady Cats Basketball players received All-District honors during a recent meeting of the district's coaches. Lady Cat Sophomore Post Kaylee Jefferson shared the district's MVP Award with Hallsville Point Guard Alisha Leathers. Lady Cats making the First Team All-District were Freshman Point Guard Sadavia Porter, Junior Forward Daieyshia Pruitt and Junior Guard Tori Moore. The Lady Cats lone Senior Post Lexie Moore was selected to the Second Team All-District along with Freshman Post Autumn Tanton. Lady Cat Junior Guard Destinee Weeks received Honorable Mention honors. Lady Cats Coach Jeff Chapman was chosen as the District Coach of the Year. Coaches can not vote for their own players.
Concerning the Lady Cats season ending loss to Mansfield Summit last Thursday, Coach Chapman said the Lady Jaguars were pretty good. He said they looked awesome on tapes he looked at before the game. Mansfield Summit meets Lufkin in Buffalo Monday night for a regional game.
Commenting on his lone senior Lexie Moore, Coach Chapman said she would be missed. Lexie was a three year player for the Lady Cats and Coach Chapman said he utilized her at every position on the court except point guard. He added she was an excellent rebounder and did a good job of knowing where rebounds would be landing.
Coach Chapman said the future looked bright for the Lady Cats with 8 of 9 varsity players returning. He is also looking at several JV players that may be joining the varsity next year.