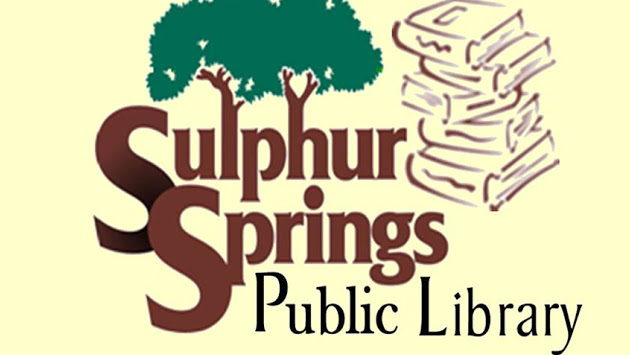 Storytime at Sulphur Springs Public Library.  The Very Ready Reading Program for Preschoolers is held on the first and third Fridays of each month at 10:30.    Parents and caregivers are a child's first teacher. One of the 7 Ways to help your child get ready to read is to Share Sounds: Sounds are the building blocks of words.  February 5 is our next Storytime!

Multiplayer Minecraft every Tuesday 3-6pm.  Minecraft is a popular build and survive video game.  Like Legos, Minecraft builds creativity, teaches real-world skills like resource management and budgeting, patience, perseverance and teamwork.  The library has its own world for the kids to sign in and cooperatively play. We are limited to 12 computers and all kids must have their own active library card. A Mojang Minecraft license ($26.95) is needed for uninterrupted play, but a library license is available for sharing Minecraft playtime.
Beyond Books and Bytes Program in March and April for Adults at the Sulphur Springs Public Library include:
Computer Coach for adult beginners – weekly for 6 weeks;
Adult Coloring And Coffee, (bring your own coffee with lid) – weekly for 6 weeks;
Affordable Healthcare by Special Health Resources for Texas in Tyler;
How to Spot a SCAM by the Better Business Bureau;
Your Will by Atty. Clay Johnson;
and complete the Library Quest activities for a prize!  Call 903-885-4926, see our website www.sslibrary.org  or visit us at 611 Davis Street North for more information!