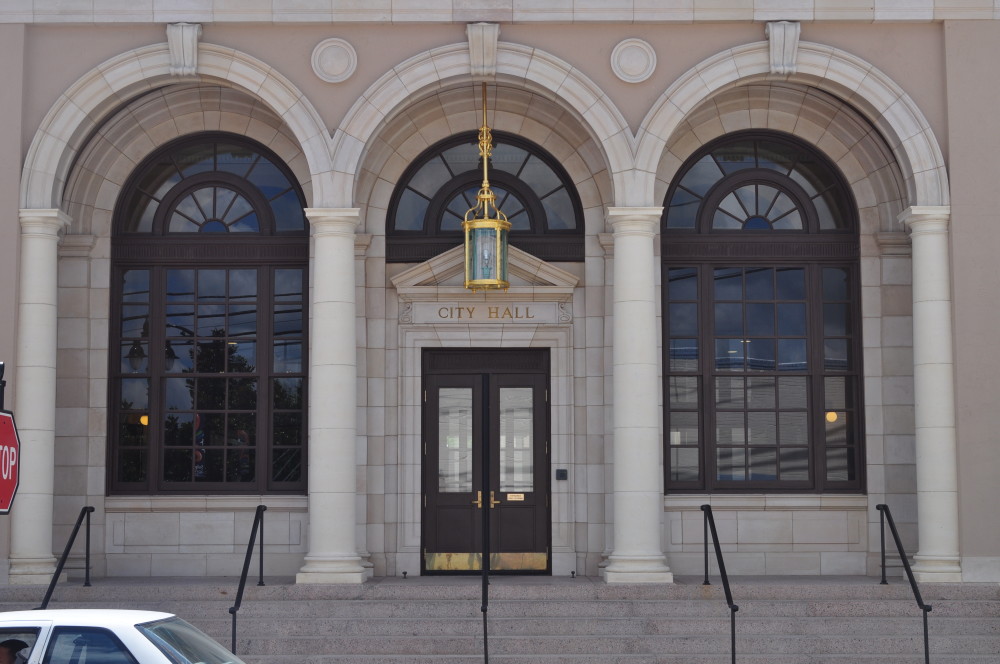 Sulphur Spring Professional Police Association and the city's Professional Firefighters Association are seeking an increase in salaries that would amount to a $1.2 million dollar budget increase for the City of Sulphur Springs and a 13-cent per $100 evaluation increase in city taxes to pay for the salary increase. In a packet presented to the city and city council, they are spelling out their desires and presenting a comparison with other cities that are considered in a "Market City Comparison".Members of the local police and firemen associations are seeking the increase in salary to enable the city to keep pace with other cities in the surrounding area.
Leadership for each associations states that it has been 11 years since both fireman and police have received an increase in salaries. However, members of the city's governing body point out that cost of living increases have been given every year but two (2) during the 11 year period.
A 2016 Police Department Salary Survey "Market City Comparison" was conducted to compare salaries in Sulphur Springs compared to eight other cities considered as comparison cities. The survey shows a variance of 20% to 43% for both departments in various levels of salary structure when compared to the other cities. Sulphur Springs with a population of 15,975 is compared to Terrell with a population of 16,561, Forney with 17,536 residents, Corsicana with 23, 989 residents, Greenville with a 26,180 population, Weatherford with 27,769, Cleburne with 29, 848, and Rockwall with 41, 786 within the city limits.
Utilizing a step plan, Sulphur Springs Police Association is seeking an annual base salary for a starting officer at $49,046 increasing to $62,656 in three years. For sergeants they request a $61,168 starting salary increasing to $70,755 in two years. Lieutenant's salary would be $68,725 increasing to 78,370 in two years. Captain salary base proposed is $75,782 increasing to $83,886 in two years. They also ask that Certification pay not be changed. Certification pay currently per month is $50 for intermediate, $100 for advanced and $150 for a master peace officer certification.
For police within these jurisdictions, Sulphur Springs maintains the lowest salary minimum/maximum in each category. At the officer level, the minimum for Sulphur Springs is $37,113 and maximum of $46,845 compared to an average for the other cities of $49,046 minimum and $62,656 maximum. Thus a starting officer for the city would receive approximately $11,900 less than a starting officer depending on which of the seven other cities one chose. The variance would increase to about $15,000 less for experienced officers when compared. For Police Sergeants, Sulphur Springs salary minimum is $50,668 and maximum salary is $51,925.  The average for sergeants in the other cities is $61,168 minimum and $70,755 maximum. A lieutenant in Sulphur Springs has a minimum pay of $53,327 and maximum of $54,722. The average for the seven cities used for comparison is $68,725 and $78,370. For a captain, Sulphur Springs minimum is $57,832 with a maximum of $59,685. For the comparison cities, no average was given but the lowest minimum is $73,217 and the highest minimum is $86,000. The lowest maximum for captains in the comparison cities is $74,964 and the highest is $97,000. Three cities in Collin County were not use for comparison but their rates were also noted in the packet given to the city and shared by the associations with city councilmen. The difference in pay ranged from 48% higher to 83% higher depending on rank held.
Police communications operators and supervisors are also included. Currently, receive a $31,012 minimum salary and a maximum of $38,105. Supervisors receive a minimum of $39,725 and a maximum of $39,725. Average operator minimum for the seven comparison cities is $35,675 and a maximum of $50,845. Superviors average minimum is $45,127 with a maximum of $60,725. The police association calls for a base of $35,675 increasing to $50,845 after three years for operators. Supervisors proposed base is $5,127 increasing to $60,725 in two years. No increase for Certification pay per month is requested. Currently, one with an intermediate certificate garners $100 per month. An advanced certificate calls for $150 per month and a master's $200 per month.
For the fire department, the comparison included not only populations of the cities and salary of the three ranks considered but also the number of fire department employees in each city and the ratio of citizens per firefighter. Sulphur Springs employs 22 firefighters. The average for the other cities is 43. Terrell has 23 and Forney and Rockwall both have 24. The other cities have over 50 employees each. Citizen per firefighter in Sulphur Springs is 726. The average for the other seven cities is lower with an average of 723 citizens per firefighter. Corsicana has the lowest citizen per firefighter at 363 and Rockwall the largest difference at 1,741 citizens per firefighter.
Firemen in Sulphur Springs are proposing a step plan for local salaries. For firefighters, they propose a base of $46,312 increasing to $58,493 over a three year period. For a Driver, the proposed annual base will be $61,953 increasing to $66,769 in two years. Captains would begin at $69,394 and increase to $75,031 in two years.  They also propose Certification pay per month. Certification stipend would be: Emergency Medical Technician $50; Paramedic $100; Intermediate firefighter $50; Advanced Firefighter $100; Master Firefighter $150; Fire Inspector $50; and Fire Investigator $50.
For Sulphur Springs, firefighter salary begins at $36,246 and maximum is $42,932. The rank of Driver receives $46,182 minimum and $51,240 maximum. A Captain receives a minimum of $52,767 and a maximum of $55,553.  This compares to a Firefighter average minimum of $46,312 and maximum of $42,932; Driver average minimum of 57,137 and maximum of $66,769; and Captain minimum $63,758 and maximum of $75,031. The salary variances range between 21% and 36% higher in the other cities.