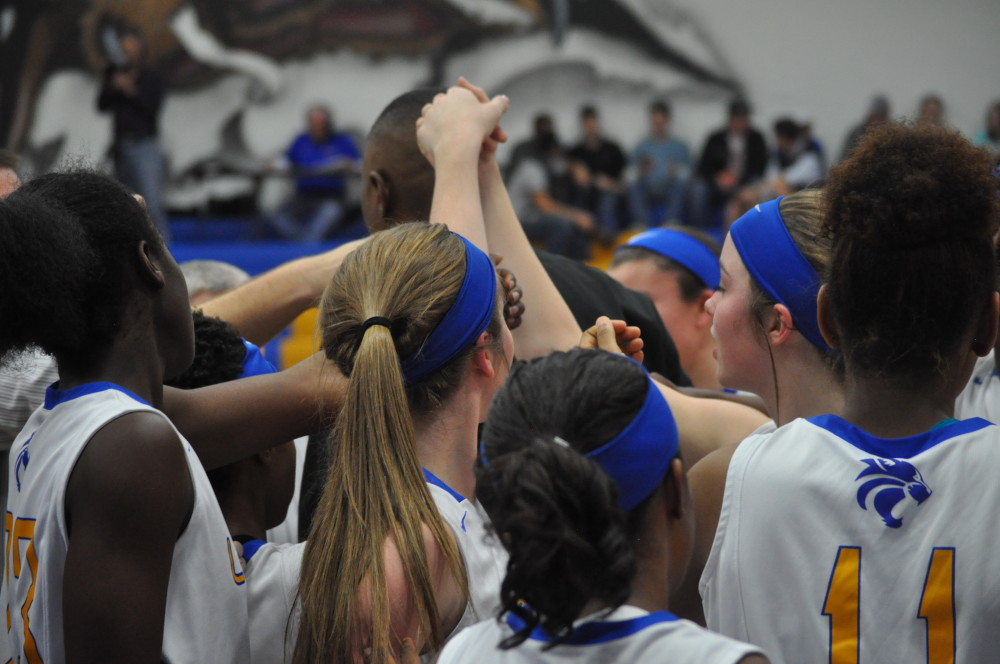 With a District Championship, Lady Cats basketball will travel to Grand Saline to meet Lindale. The Tuesday night, February 16th game will be played at 7 p.m. in the Grand Saline High School gym. Sulphur Springs will be the home team. Tickets for the game are $3 for students and $5 for adults.
The game will be heard on KSST and streamed on ksstradio.com and the KSST app. Scores will also be posted on social media by KSST.
After the Lady Cats Basketball Team defeated Pine Tree, 47-19 Tuesday night, Lady Cats Coach Jeff Chapman acknowledged that it was hard for a team to get up to play someone they had soundly defeated the first time around. The Lady Cats won at Pine Tree, 60-13 on January 15.
Coach Chapman said his team was not as smooth Tuesday night as they usually were. He firmly believes his team will be ready when playoff games begin. Coach Chapman discussed freshman Sadavia Porter who scored ten first quarter points to get the Lady Cats going and who led the Lady Cats with 15 points. Many of Sadavia's points came after steals. Coach Chapman called her a great athlete who is getting better and better. He also praised the team's one senior honored on senior night Lexie Moore. Coach Chapman said Lexie, who is a third year varsity player, had made great strides as a player. He added she was smart and caught on to things quickly and was also unselfish.
The win also earned the Lady Cats their first district championship since 2002 when Caron Hoffman was coach.