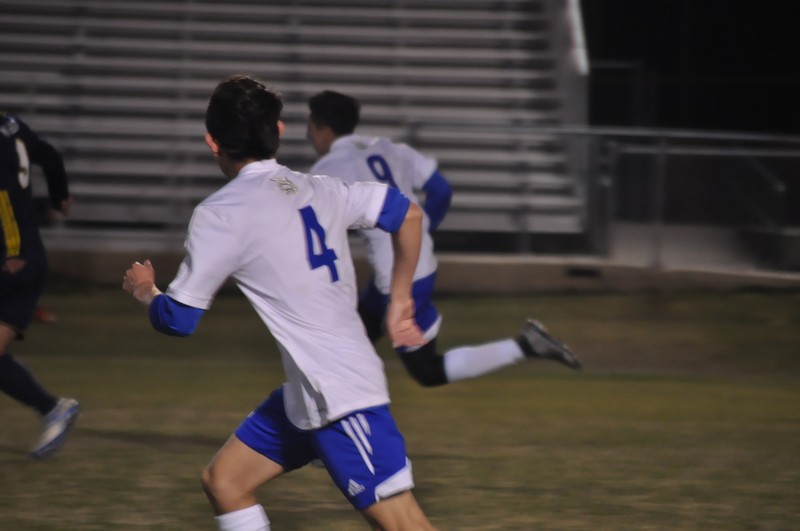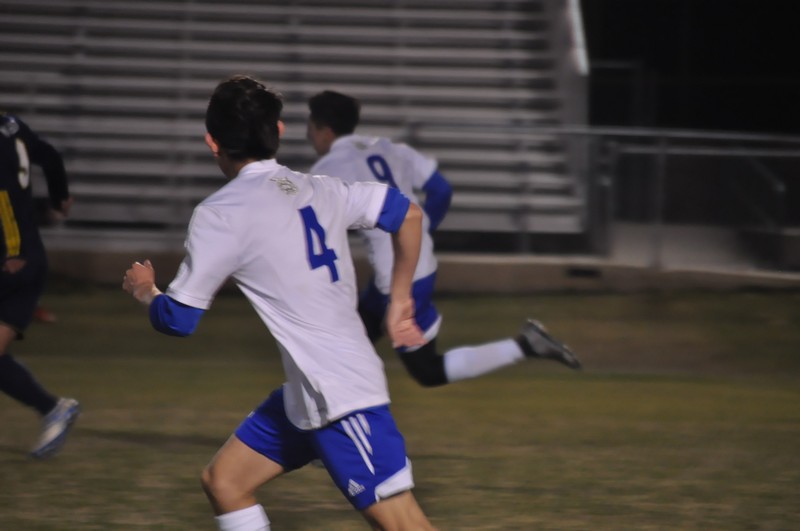 Perhaps the luck of the Wildcats Soccer Team is turning around. It didn't start that way Friday night at Prim Stadium as Pine Tree took a 1-0 lead about ten minutes into the first half. Wildcats Soccer Coach Andy Holt said a Pirate player was attempting a crossing pass when he mishit the ball. Instead of a pass, it turned into a high arching shot on goal that went over the Wildcats goalkeeper and settled into the back of the net. Coach Holt could just shake his head.
Fortunately the Wildcats responded quickly. Three or four minutes later, Israel Lopez hit what Coach Holt called a rocket shot that found the net to tie the score 1-1. It was tied at the half. Ten to twelve minutes into the second half, the Wildcats had better luck. Lopez got things started with a shot on goal. As Pirates defenders were scrambling to clear the ball, one Pirate kicked the ball off of another Pine Tree player with the ball ending up in their own net for an own goal. With the 2-1 lead, Coach Holt said the Wildcats played defense and held on for dear life as Pine Tree turned up the offensive intensity.
With the 2-1 win, the Wildcats improved to 2-1 in district play and to 7-6-1 for the season. Next the Wildcats play Greenville at Gerald Prim Stadium Friday night at 7 p.m. Coach Holt said the Lions seem improved over last year's team. But Coach Holt said if his team does what they are supposed to do, the result will take care of itself.