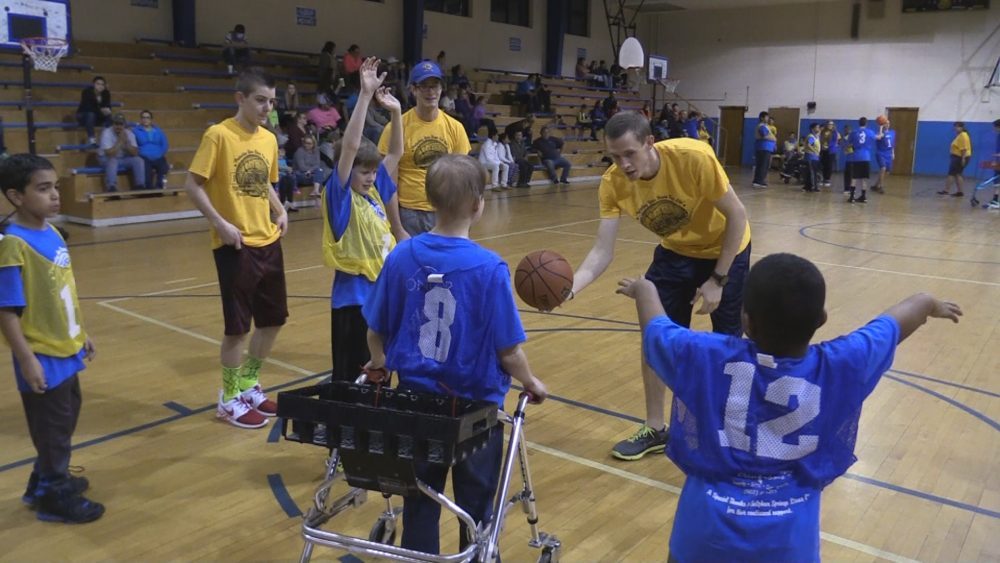 Nine years ago the Pilot Club of Sulphur Springs began a program they called Hoop Dreams. A dozen special needs kids had the chance to enjoy basketball. Monday night from 6 p.m. until 7 p.m. at the Sulphur Springs Elementary School main gym, Hoops Dreams continued. The program has grown. 35 kids from ages 5 to 19 participated Monday night. Beverly Owens with the Pilot Club says five of the kids have participated in Hoop Dreams each and every year since the beginning.

Last year the Sulphur Springs Lions Club began to volunteer. Lion Don Sapaugh serves as the P.A. Announcer for Hoop Dreams. The kids keep him busy scoring baskets as Sapaugh has to watch two games going on at once. Sapaugh says the Lions love to help. Most of them serve as coaches. Ms. Owens says volunteers who help out end up receiving more from the kids than they give. She says the kids bless their hearts.
The program runs for four Monday nights. After games on February 22, all the kids will be receiving awards.