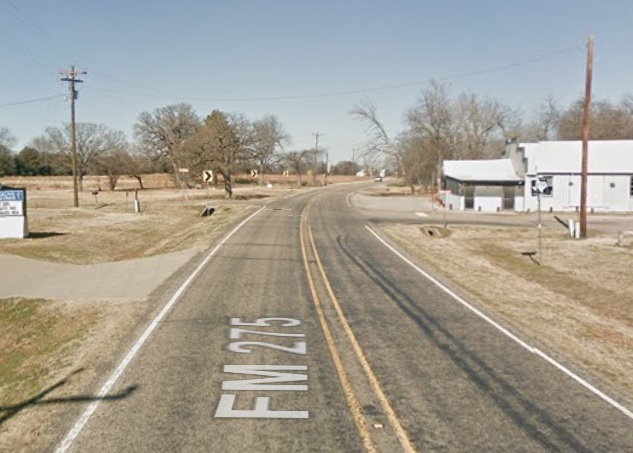 by Brandon Darrow
Even though the last few days have been blustery, the warmer weather has been nice.  Spring is just around the corner and I, for one, am ready.
This week I know of two people with Miller Grove ties that have passed.  My condolences go to their family and all who knew them.
Doyle Lane Lennon, son of Charles Lute Lennon & Mary Jane (Carter) Lennon, was born Jan. 13, 1946, in Miller Grove, Texas.  He graduated from Miller Grove High School in 1963 and later married Brenda Bridges on June 11, 1971.  Lane passed at his home on Feb. 15, 2016.  Funeral arrangements were under the direction of Coker-Mathews Funeral Home in Greenville and services were held at his church, Highland Terrace Baptist, in Greenville at 1 pm on Friday, Feb. 19.  Interment followed at Dougherty Cemetery in Rains County.  Survivors include his wife, Brenda; 4 children; 8 grandchildren; one brother, Clinton Lennon; and a host of family and friends.  He was preceded in death by his parents; sister, Bonnie Nell Lennon Knowles; and brother, Jack Lennon.  Mr. Lennon was owner of D.L. Lennon Incorporated-Contractor, which was formed in 1979.
I was also notified of Nell Marie (Corbet) Miller's passing this week.  She passed Feb. 16, 2016.  Nell Marie was born to John Bryant Corbet and Laura Lorena (McRae) Corbet on Jan. 16, 1921, in our small community of Miller Grove.  After growing up in Miller Grove, she moved to Dallas and lived in that area the majority of her life.  She was a member of Jupiter Road Baptist Church in Garland.  Funeral services held at 10 am, Saturday, Feb. 20, at FiveStone Community Church with burial to follow at 2:00 pm  in Miller Grove Cemetery.  She was preceded in death by her parents; one son, Larry Miller; grandson, Larry Wayne Miller; and two brothers John Jr. and Dan Corbet; and one infant sister, Mildred Christine Corbet.  Survivors include daughters Gail (Miller) Sides, Adina (Miller) Perry; son, David Miller; several grandchildren and great-grandchildren; and brother, Alton Corbet.  Williams Funeral Home of Garland was in charge of arrangements.
Next week I will include some information I learned about the Miller Grove Fire Department from Doug Lewis who is one of the volunteers.  He is happy to report several new things going on in the department and wanted me to help get the word out about all of the folks and what they do for our community.  They will also be hosting a predator hunt to raise money the weekend of Mar. 19-20 along with a raffle.
Happy Birthday to Kelly Mabe & Oscar DelCastillo on Feb. 22, Linda Waskom Crockett & Shelly Ragan Gaston on Feb. 23, and Robin Wilcox Jordan & Janie Millsap Miller on Feb. 27.
Happy 57th Anniversary to William and Bertha Davis Sparks on Feb. 21.
As you travel the highways and byways don't forget that all roads lead back home and back to Miller Grove. Please send me any newsworthy information. My email address is [email protected].