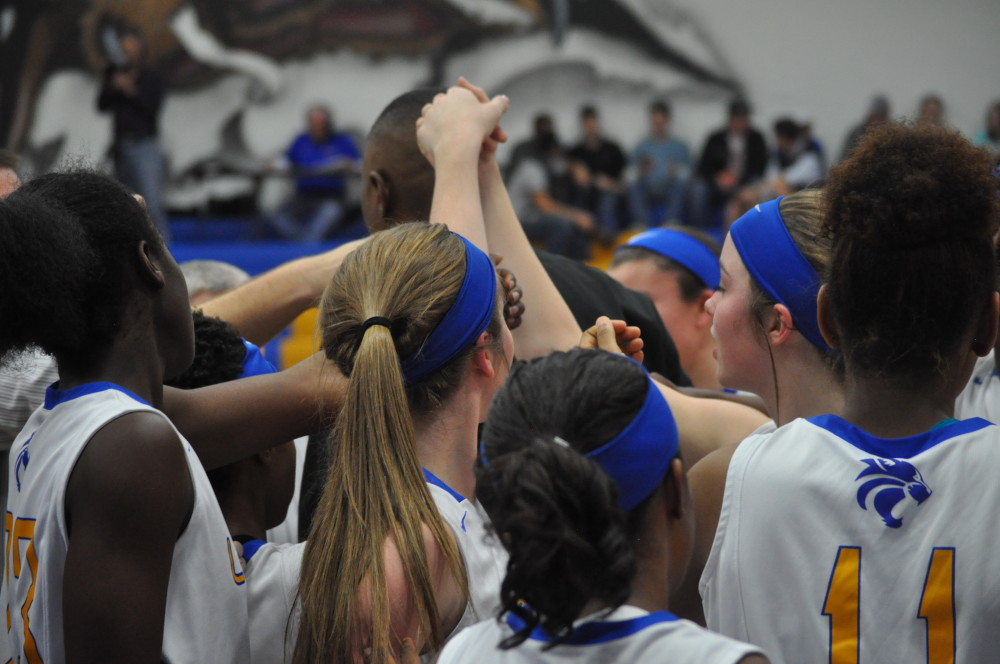 The Lady Cats Basketball Team, trailing by ten points after the third quarter, staged a ferocious fourth quarter comeback to force overtime where they claimed a 58-52 win over Lindale Tuesday night at Grand Saline.
Sophomore Kaylee Jefferson had been held to only six points through three quarters but then took charge scoring 15 fourth quarter points. Daieyshia Pruitt hit two big three point shots in the fourth quarter including the one that tied the game, 49-49 with just seconds left. Pruitt also drove to the basket and scored the first two points of overtime as the Lady Cats outscored the Lady Eagles, 9-3 in the overtime. Jefferson added four more points in overtime and led the Lady cats with 25 points. Pruitt ended up with 11 points as did senior Lexie Moore who had three clutch overtime free throws.
It seemed the fourth quarter wouldn't mean much as the Lady Cats scored only 13 points at the half and 26 after three quarters. The Lady Cats are now 26-6 for the season. They will meet Mansfield Summit Thursday night at 7 p.m. at North Forney in Area action.
Now the Lady Cats prepare for Mansfield Summit Thursday night, 7 p.m. at North Forney High Gym in Area action. The game was first set for Rockwall High School Gym but due to the teams in the first game not agreeing to a doubleheader, the game was moved.