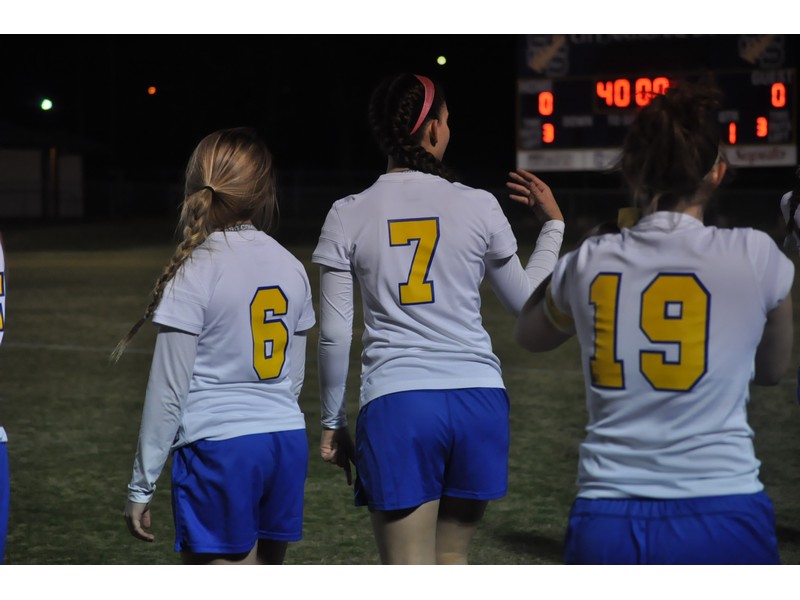 After playing more than 95 minutes without a goal being scored, the Lady Cats Soccer Team's top goal scorer Maleena Zirretta took a pass on the edge of the 18-yard box and sent the ball into the corner of the goal beating the Pine Tree goalkeeper. The Lady Cats defense made it stand up and the Lady Cats picked up an extra point by defeating Pine Tree, 1-0 after overtime. The game ended in a 0-0 tie after regulation. With the tie, the Lady Cats have a record of 5-3-2. Their season record is 14-4-2.
Pine Tree had two free kicks from just outside the 18-yard box but both kicks sailed over the goal. Pine Tree players also hit the crossbar and one of the posts.
The Lady Cats will play host to Greenville next Tuesday night at 7 p.m.