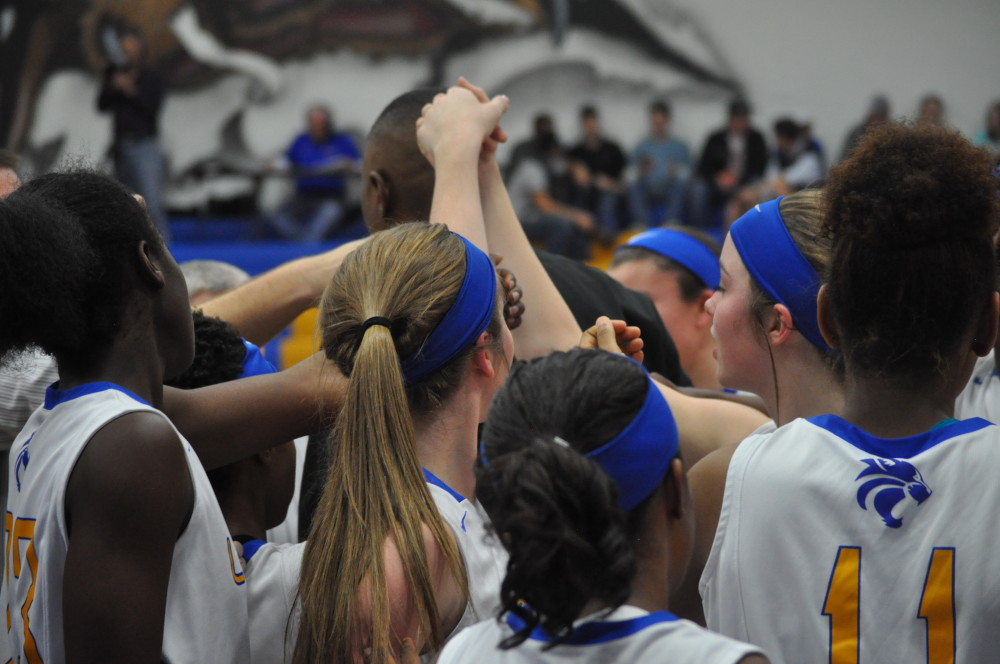 The Lady Cats Basketball Team had their season end in an Area game loss to Mansfield Summit, 67-32 Thursday night in the North Forney Gym. The Lady Jaguars utilized an aggressive full court press to force numerous turnovers and to take the Lady Cats out of their game.
Mansfield Summit scored the games first ten points and went on to lead, 22-10 after one quarter. The Lady Cats outscored the Lady Jaguars 13-12 in the second quarter but still trailed, 34-23 at halftime. The Lady Cats struggled in the last two quarters and were outscored, 33-9.
Kaylee Jefferson led the Lady Cats with 12 points and Tori Moore scored 8. It was the last game for Lady Cats senior Lexie Moore. The Lady Cats end the season with a 26-7 record.
The Lady Cats may not have seen a team this athletic since John Tyler, who beat them in bi-district play last year. Despite the exit, the Lady Cats 2015-2016 legacy may well be winning the school's first district championship in fourteen years and their dramatic fourth quarter comeback earlier this week against Lindale in the bi-district game at Grand Saline.