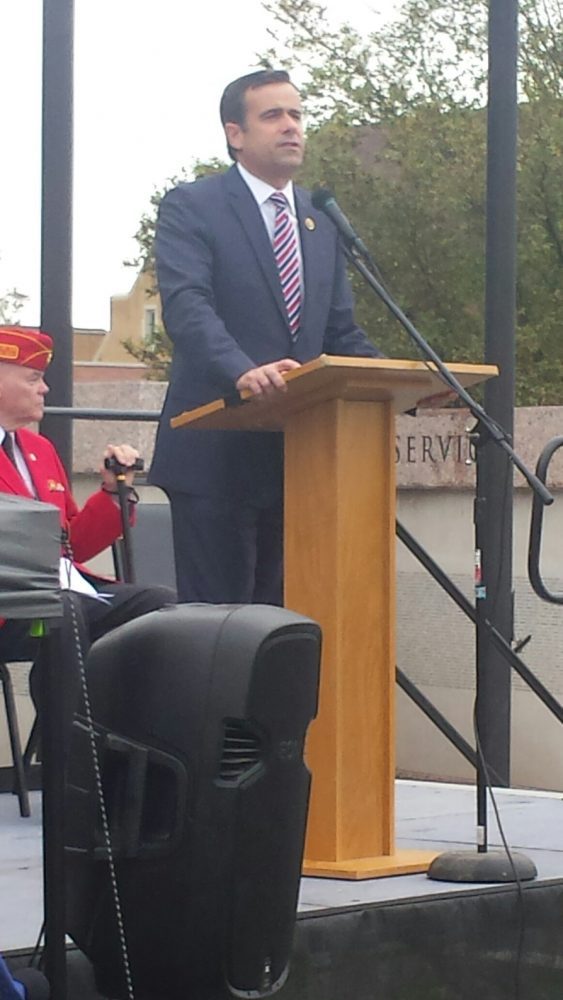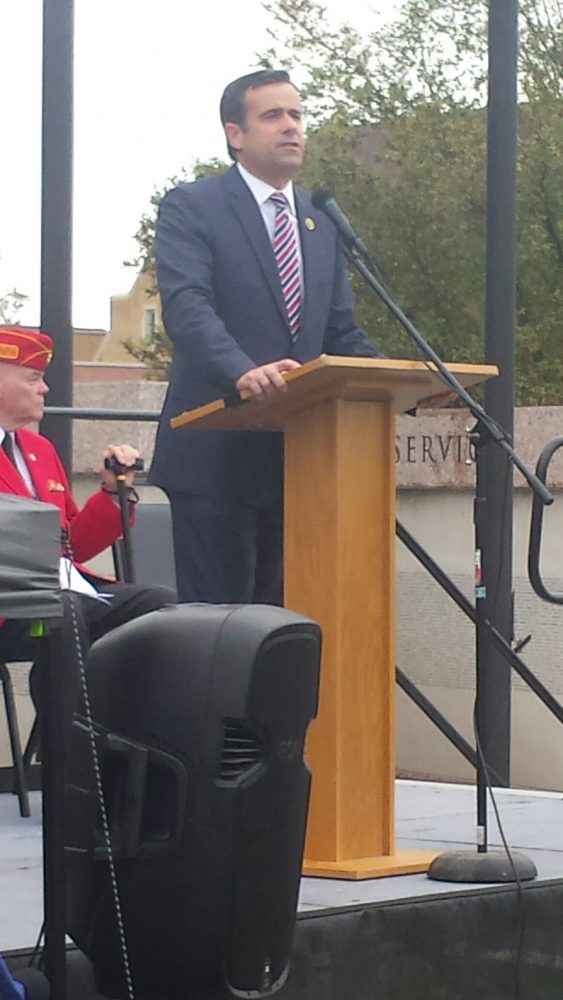 Incumbent Congressman John Ratcliffe considers this year's primary election a referendum on his first term in office. Monday night, February 15, 2016, he attended the Hopkins County Republican Party President's Day Forum. Ratcliffe called it a great opportunity to connect with Hopkins County voters.
With early voting starting Tuesday, Ratcliffe said he has been in Hopkins County 30 times this past year. Local voters have been able to see his work during his past term and he says, "the hay is in the barn". Ratcliffe said that he wants the American people to know there is a need for a Republican President. He pointed out that the Keystone Project vetoed by the sitting President, unwanted as written National Health Care, and the nuclear deal with Iran as things which the American people disagree with the President.
Regarding the death of Supreme Court Associate Justice Anthony Scolia, Ratcliffe stated that he griefs the loss of a Scolia whom he calls one of the most brilliant and capable jurists in American history. He said this also sets up a political aspect for the Supreme Court. Ratcliffe thinks that the next justice should be appointed by the one taking the office of President next year.
Ratcliffe said it is the constitutional right of his opponent to run even if the opponent doesn't live in the district.