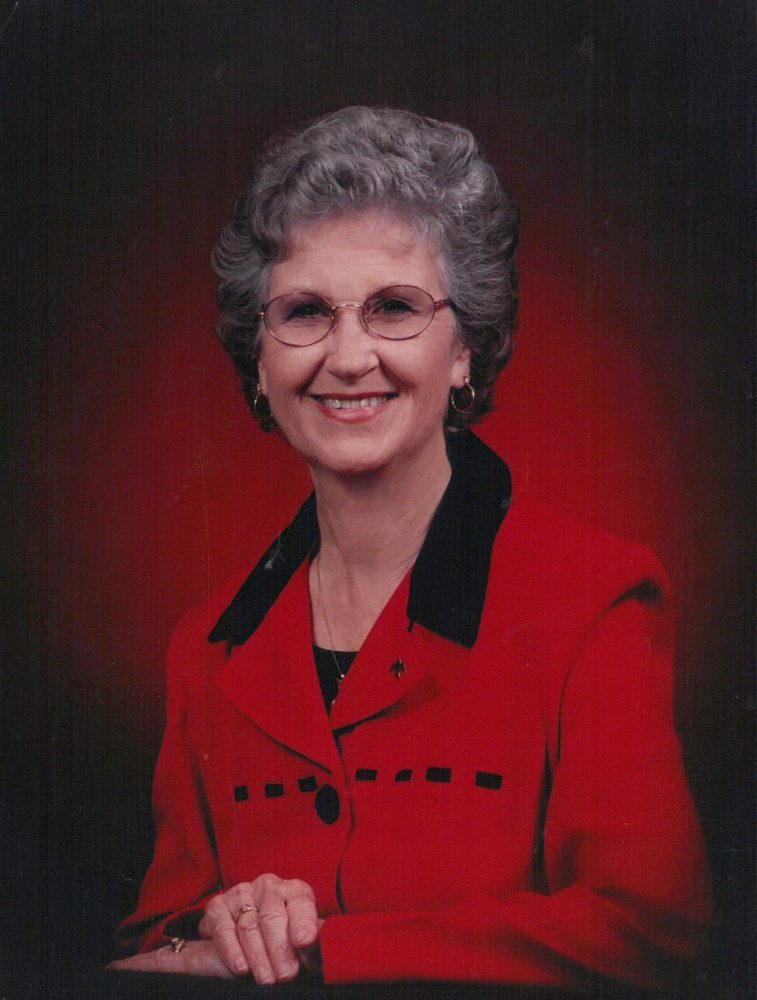 Funeral service for Frances "Pearl" Haney Jones, age 92, of Emory, will be held 
1:00 PM
,
Saturday, February 20, 2016
, at Pilgrims Rest Baptist Church.  Interment will follow at Pilgrims Rest #1 Cemetery.  Visitation will be held on
Friday, February 19, 2016
, at the church from
6-8 PM
.  Bro. Billy Smith and Bro. David Hendricks will officiate.  Wilson-Orwosky Funeral Home of Emory is in charge of the arrangements.
Pearl went home to be with the Lord on Thursday, February 18, 2016, at Senior Suite Care and Rehab in Emory.  She was born January 20, 1924, in Emory, to Ennis Nolan and Lela Myrow Kirkpatrick.  She attended school at Ginger, Bright Star and Emory Schools.
She married James Leon Haney on March 14, 1945, in Rains County. They were married 50 years before he preceded her in death on May 24, 1995.  She later married Alvin "Hap" Jones on August 21, 2005, and he preceded her in death on June 21, 2014.  Pearl worked many years at Globe Laboratories, before becoming a full time wife, mom, and homemaker, which she enjoyed most.  She was a life-long member of Pilgrims Rest Baptist Church.
She is survived by her daughter-in-law:  Sherry Haney of Mesquite; two step-daughters:  Donna Jones of Emory and Carol Fizer (George), of Odessa, MO;  one sister:  Delois Spence, (Roy);  two brothers:  James Alton Kirkpatrick, (Ann), and Gerald Kirkpatrick, (Donna), and sister-in-law:  Martha Kirkpatrick, all of Emory; two granddaughters:  Danesha Jacobs, Jennifer Ely, two step-granddaughters:  Kendra Lehr of St. Louis, MO and Shelbi Sterthman of Odessa, MO; great-grandchildren: Mason Jacobs, Elizabeth Jacobs, Bryton Ely and Christopher Ely all of Emory and numerous other loving family and friends.
She was preceded by:  her parents,1st husband of 50 years James Haney, 2nd husband, Alvin "Hap" Jones, son:  "Jimmy" James Leon Haney, Jr., two sisters:  Baby, Velma Lorene Kirkpatrick and Ruth Kennimer Whitehead; five brothers:  J.T., Earl, Nolan, Allen, and Hubert Kirkpatrick