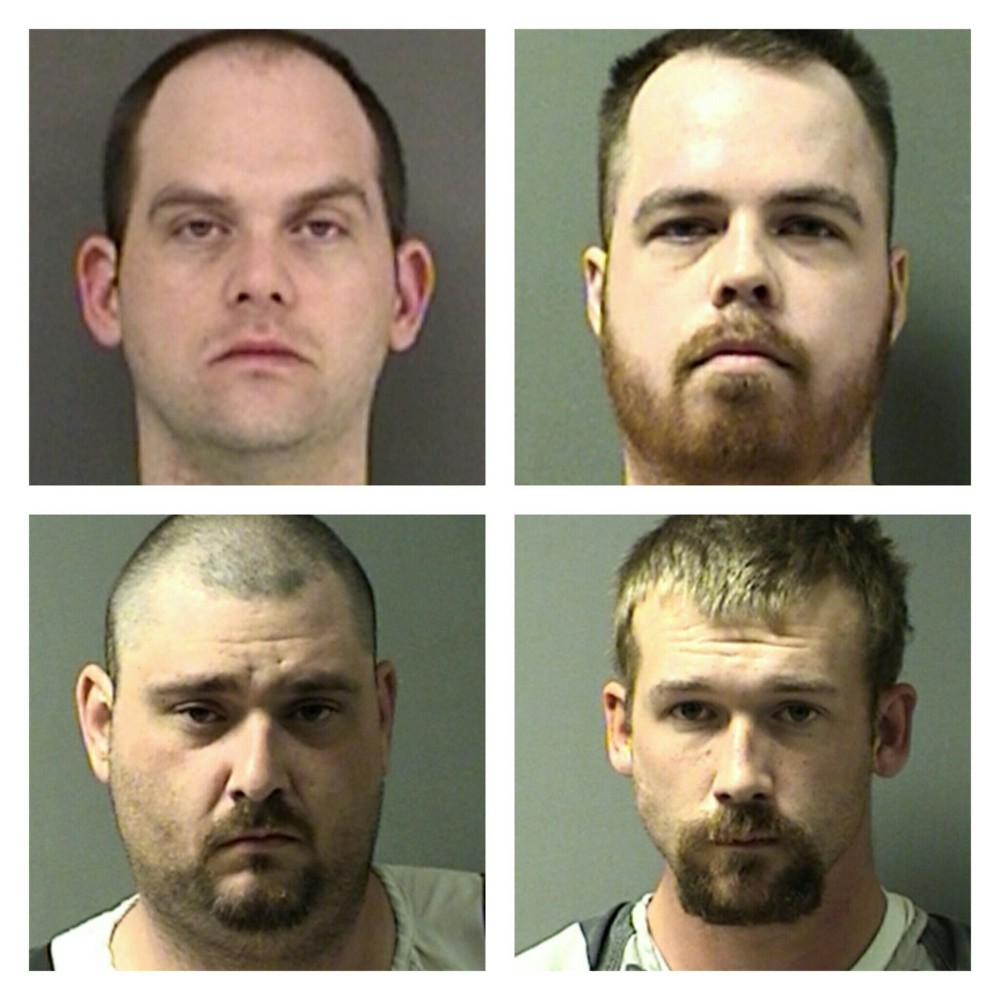 Perry Jeff Yates, 31, Stanton Wayne Yates, 30, Patrick Wayne McMahan, 31, and Cody Scott Shaw, 27, were transferred to the Texas Department of Corrections Thursday morning according to Sheriff Butch Adams. Adams stated that the four were first transferred to Hunt County where they were placed on a bus for the trip to Huntsville.
The Yates brothers worked together in burglarizing several in Hopkins County and the Collin County area. McMahan and Shaw were found guilty of the murder of Hopkins County resident, Gary Maynard.
A Hopkins County jury set the punishment for Stanton Yates, 30, at four life sentences in state prison and one 20 year prison sentence with a $10,000 fine. The sentences will run concurrent by law. Perry Yates will serve 20 years in prison.
When McMahan and Shaw pled guilty to the capital murder of their employer Gary Maynard, Hopkins County breathed a sigh of relief. Citizens in the county were relieved that the event of Mr. Maynard's murder had found a just ending and they were relieved that the bulk of the cost of a capital murder trial had been averted. Shaw was sentenced to life in prison without parole and McMahan to straight life with eligibility for parole in 30 calendar years. Shaw was the one who shot Maynard. McMahan participated in the event and the robbery that qualified the cases as Capital Murder.