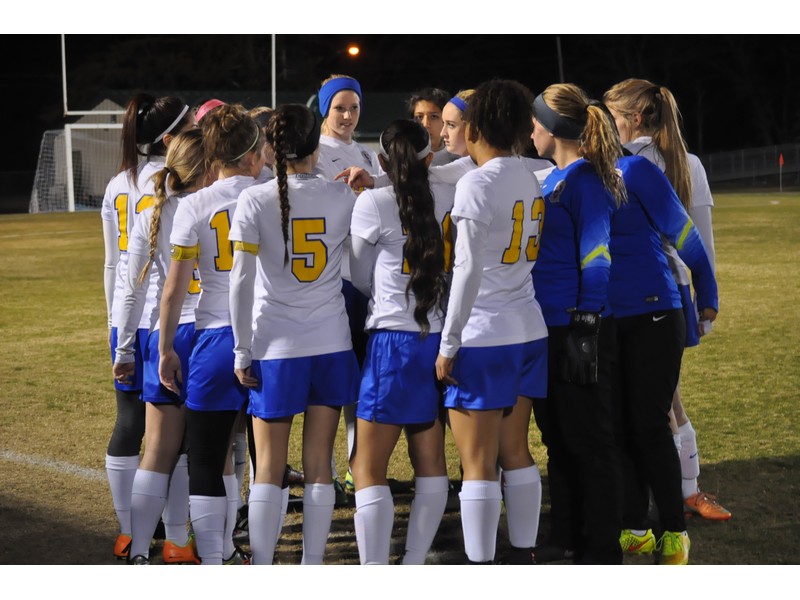 The Lady Cats Soccer Team suffered their first district loss of the season in Longview, 3-1 Tuesday night. Lady Cats Coach Jesus DeLeon called the Lady Lobos the hardest opponent because of their depth. He said they make it where a team has to have everyone at the top of their game.
The Lady Lobos scored first and were able to add a second goal on a rare miscommunication in the Lady Cats defense. Lady Cat Mileena Zirreta's goal made it a 2-1 contest late in the first half. Coach DeLeon said he was not willing to hang back and keep the score down in what more than likely would be a sure loss. He added pressing forward meant being vulnerable to counter attacks and sure enough a Longview counter attack resulted in a third goal. The Lady Cats are now 4-1 in district play and 13-2 for the season.
Next the Lady Cats return to Gerald Prim Stadium to play Texas High, a team that gave them problems last year. Coach DeLeon said the Lady Tigers might have come back to the pack some after graduation of a couple of last year's good players.