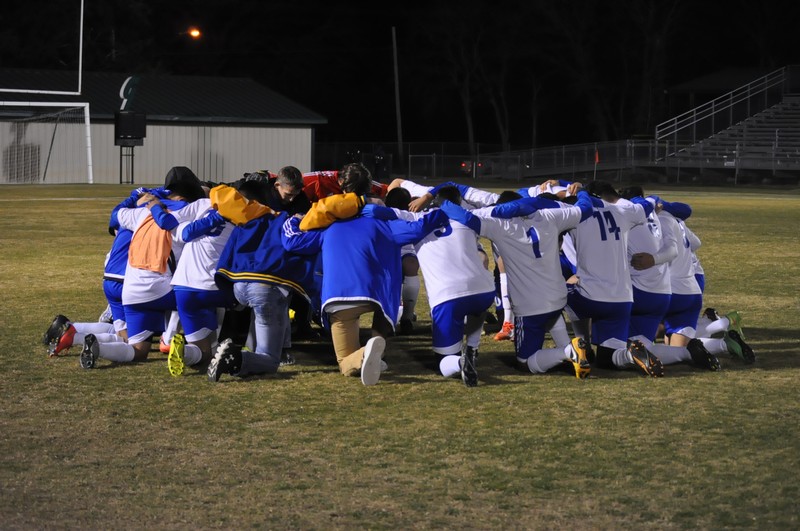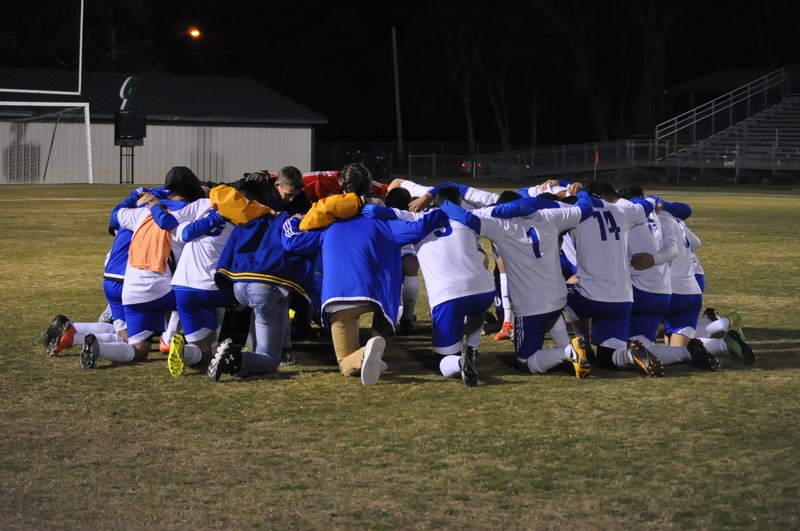 The Wildcats Soccer Team got two goals from Chris Espinoza to get by a pesky Marshall team, 2-1 at Gerald Prim Stadium Friday night. Espinoza scored the only goal in the first half at 16:46. In the second half, the Mavericks got a goal that tied the score at the 37:39 mark. The winning Wildcat goal at 24:29 began as a long free kick from Tanner Ramirez that Espinoze got to behind the defense and he put it in the net. After that, the Wildcats defense shut the door.
With the win, the Wildcats improved to 6-2 in district play. Their season record is now 11-7-1.
Next the Wildcats face rival Mt. Pleasant at Gerald Prim Stadium on Tuesday night at 7 p.m.