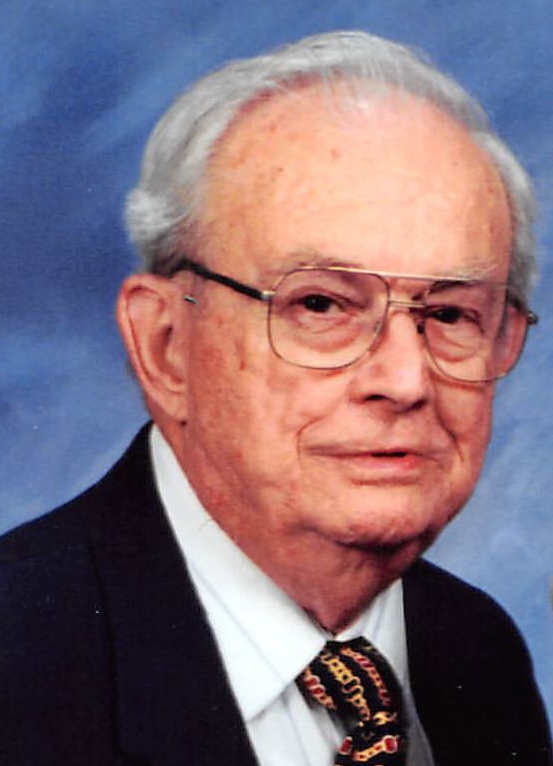 Graveside services for Ernest Mack Boyd, age 93, of Dallas, TX, will be conducted at 2:00 p.m., Thursday, February 4, 2016 at Sulphur Springs City Cemetery with Rev. Dennis Ethridge officiating.  There will be no formal visitation.  Honorary pallbearers will be Steve Longino, Dr. James Longino, Mark McClendon, Jay McClendon and Bobby McDonald.
Mr. Boyd passed away Monday, February 1, 2016 at Caruth Haven Court Assisted Living in Dallas.  Mr. Boyd was born on August 24, 1922 in Sulphur Springs, TX, the son of Malcom E. Boyd and Maude Patterson Boyd.  He married Sarah McDonald on August 3, 1952 in Sulphur Springs.  She preceded him in death.   Mr. Boyd received his master's degree from Baylor University.  He was a school administrator and after retiring taught history at Howard College in Big Spring, TX.  Mr. Boyd served in the United State Army during WWII, where he was a POW.  Mr. Boyd was a member of First Baptist Church of Big Spring, TX where he also taught Sunday school for many years.
He is survived by three daughters, Carol Boyd of Big Spring, TX, Emily Boyd of Dallas, TX and Susan Simco and husband Richard of Arlington, TX, grandchildren, Ryan Pasley of Austin, TX, Rachel Barry and husband Blake of Arlington, TX, Rick Simco of Ft. Worth, TX, Chris Simco and wife Anna of Ft. Worth, TX and Nicole Singleton and husband Kenny of Lamesa, TX, great-grandchildren, Jack Barry, Bryce Singleton, Breeley Singleton and Alivia Simco.
In addition to his wife of 59 years, he was preceded in death by his parents, brother, Robert Boyd and sister, Betty Longino.
Memorials may be First Baptist Church of Big Spring, 705 W. FM 700, Big Spring, TX  79720 or to St. Jude's Children's Hospital at www.stjude.org.
Arrangements are under the direction of West Oaks Funeral Home.