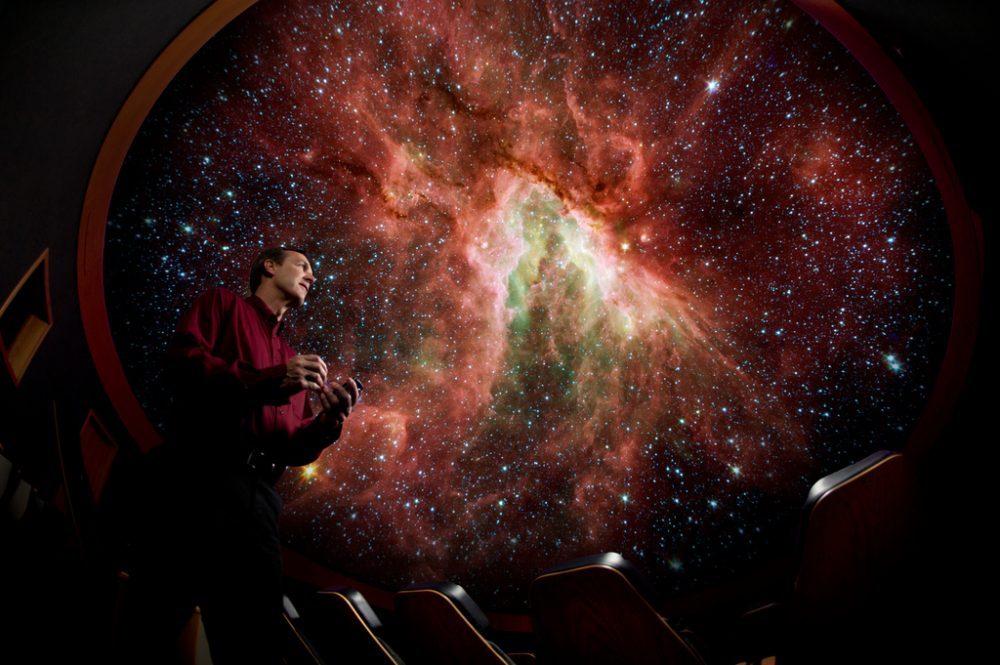 COMMERCE, TX –The Texas A&M University-Commerce Planetarium is pleased to announce its 10th Anniversary Celebration premiering its newest show, The Edge of Darkness, beginning at 6 p.m. on February 5, 2016.
The celebration will include presentations of The Edge of Darkness at 6, 6:45, and 8 p.m. with free admission. Drawings for door prizes will be held at 7:30 p.m. and include an Astroscan telescope, astronomy books, calendars and games as well as various other prizes. Visitors must be present to win. The event will also include a dig for children and demonstrations by physics graduate students, A&M-Commerce SPS members, as well as Planetarium staff.
The Edge of Darkness features amazing scenes of places never before seen. Images and information were gathered by key space missions that culminated with groundbreaking discoveries in 2015. The show features a spectacular flight though the great cliffs on comet 67P, a close look at the fascinating bright "lights" on Ceres, and the first ever close ups of dwarf binary planet Pluto/Charon and its moons.  It is narrated by Hayley Atwell, Agent Carter from the Marvel Cinematic Universe and the ABC television series. The show was produced by Evans and Sutherland who also gave us programming such as Stars of the Pharaohs, Seven Wonders and The Mystery of the Christmas Star.
The Planetarium's 10th Anniversary Celebration will provide an opportunity to see the new show on the Digistar 5 system, robust images projected by high-end projectors in a hemispherical dome.