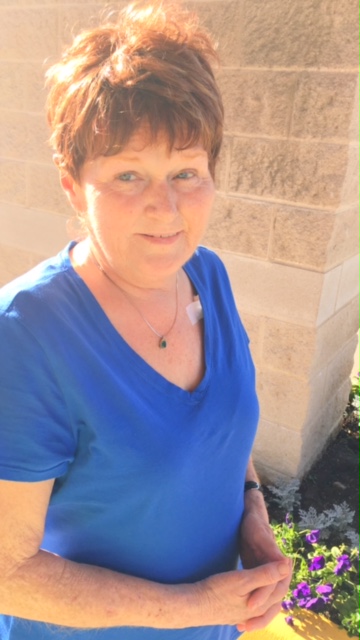 Dink has gone to be with her Lord & Savior and to join her family already there waiting for her on Thursday, February 11, 2016.
She was born on November 22, 1955 to Dennis Emery Goldsmith and Vera Gladys Foust.  Siblings: Anna Joyce Fouse, James Dennis Goldsmith (deceased), Charles Wayne Goldsmith and Christine, Jean Ann Goldsmith (deceased), Jackie Emery Goldsmith and Faye, Bobby Lynn Goldsmith (deceased), Billy Ray Goldsmith, Barbara Gail Goldsmith (deceased).
Children born and loved by Denise: Julie Marie Meek and Michael and Denise Elena Frazier and Bobby.
Beloved grandchildren: Nathaniel James Meek, Lydia Anne Meek and Grace D'Ann Frazier.
Honorary pallbearers are John Paul Gutierrez, Phillip Porch, John McWhirter, David Marsh, Hesston Taylor, Dr. Don O'Neal and Dr. Charles Reynolds.
Visitation to be held at Murray-Orwosky Funeral Home from 5:00 – 7:00 p.m. on Saturday, February 13, 2016 with Graveside services to be held at 10:00 a.m. on Sunday, February 14, 2016 at Ridgeway Cemetery.
In lieu of flowers, please donate to the Animal Protection League, 468 Shannon Rd. W Sulphur Springs, TX  75482