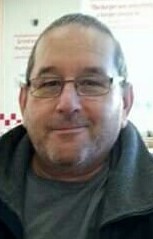 Charles Floyd Langley, age 59, of Emory, passed away, Sunday, January 31, 2016, at Hopkins County Memorial Hospital in Sulphur Springs.  Wilson-Orwosky Funeral Home of Emory was in charge of local arrangements.  Further funeral arrangements to be announced by the family.
Charles was born on December 28, 1956, in Midland, to Carl and Eva Irene Dean Langley.  He married Sharon Elaine Cook in Midland on June 4, 1975.  He was a minister most all of his life.
Survivors include:
Wife:  Sharon Langley of Point
Sons:  Byron Keith Langley, (Kim). of Brownwood and Jerod Heath Langley, (Becky), of Emory
Daughters:  Heather Irene Bomar, (Thomas), of Point and Kay Lee Ann Langley, (Jason), of Emory.
Brothers:  Marvin Langley and Roy Langley of Midland
Sister:  Jeannie Strickland of Midland
Grandchildren:  Erin, Joshua, Valauria, Kirsten, Amberlee, Stetson, Anthony, Tristan, Angel, Zachary, Chrystal, Brittany, Carl, and Michael
Numerous other loving family and friends
Preceded by:  Parents, 1 Brother:  Ronnie Langley; 1 Grandchild:  Baby Bomar