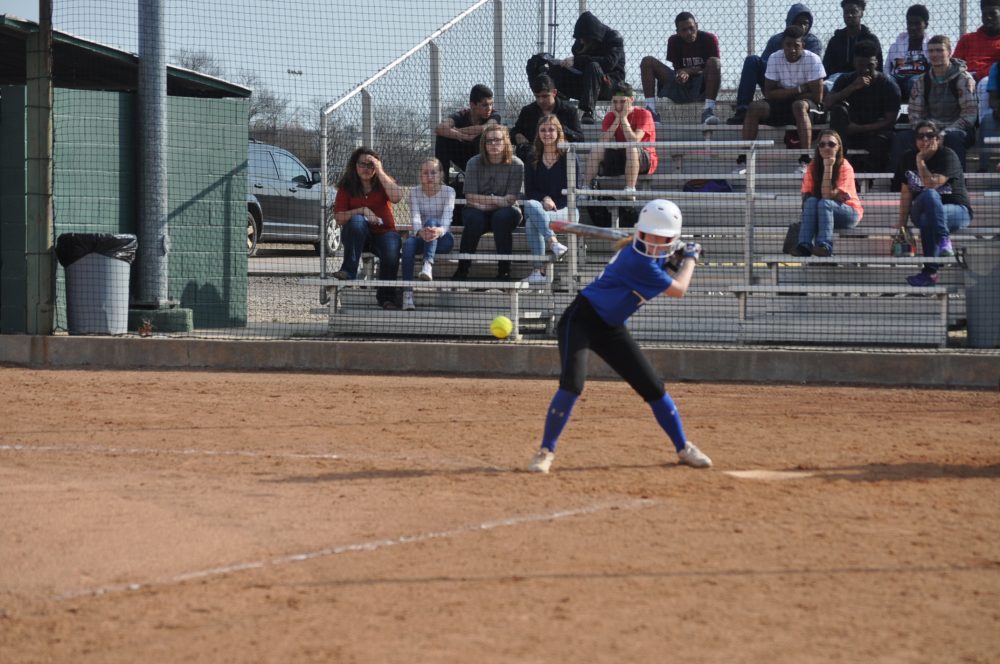 It is fitting that the Lady Cats ended their participation in their own Sulphur Springs Tournament with Kristen Allen's grand slam home run in a 14-5 victory over Prosper Saturday afternoon. In all the Lady Cats scored 91 runs and gave up only 20 as they went 6-0 in the tournament.
The scores were 20-6 over Paul Pewitt, 17-4 over Royse City, 21-0 versus West Mesquite, 12-4 over Princeton, 7-1 against Holliday and 14-5 over Prosper. In the Prosper game, the Lady Eagles pulled within 7-5 in the top of the fifth inning only to see the Lady Cats bat around scoring 7 runs on four hits to end the game at 14-5.
Sadie Stroud hit two home runs including an inside the park homer and she drove in five runs.  Alyssa Abron had a triple and drove home two runs. Landri Bell got the pitching win giving up only two runs and five hits over the first four innings. The Lady Cats will compete next in an Allen tournament this Thursday through Saturday.