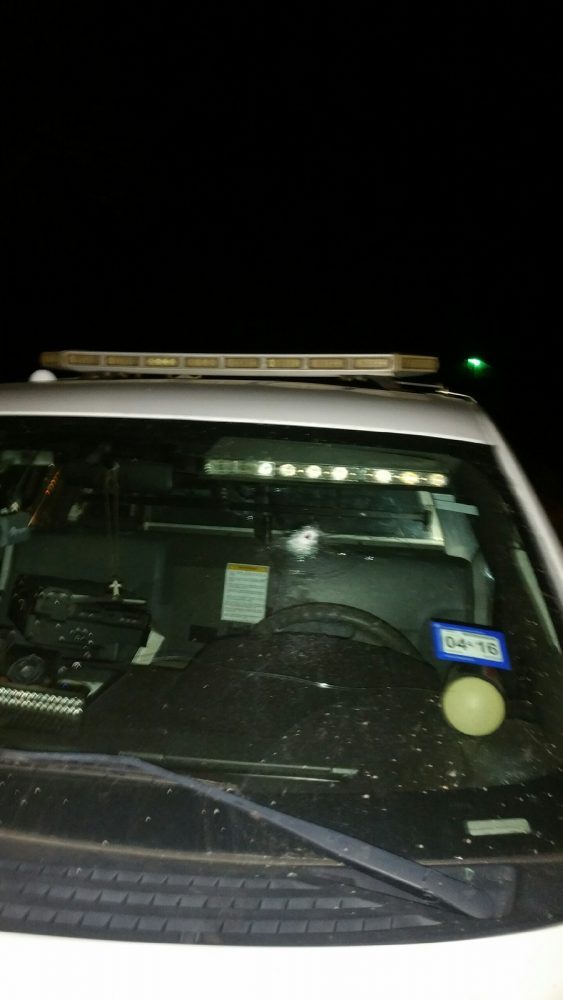 A piece of duct tape borrowed from the fire department first responders at the scene and it was back to work for Hopkins County Deputy Koby Hume Thursday night after he and others responded to a call on County Road 1174. A man was threatening to kill himself at a residence on the county road. When officers arrived, the man began firing his weapon at them. One of the bullets went through the windshield of a patrol vehicle and another struck and bent the radio antenna on the vehicle. The man is now in ICU at Hopkins County Memorial Hospital due to inhalation of tear gas shot into the residence to control the man's behavior. Neither the officer nor any that responded were injured.
Responding officers requested assistance from the SWAT Team, made up of Hopkins County, Sulphur Springs, and DPS officers. "Restraint…" was the key to this situation stated Hopkins County Chief Criminal Investigator Lewis Tatum. Tatum said the seasoned officers showed a great deal of restraint in dealing with the issues surrounding this incident.
The man will be placed in Hopkins County Jail following his recovery at Memorial. He will be charged with Assault of a Peace Officer.