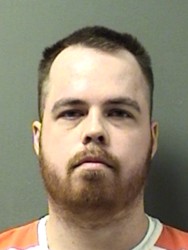 Monday afternoon a jury was picked in Eighth Judicial District Court for a trial that will begin Monday, January 11 and continue through Wednesday or Thursday, according to Clay Harrison, Assistant District Attorney. Stanton Wayne Yates, 30, will be tried for five (5) counts of engaging in organized criminal activity with a range of punishment from probation to 99 years or life. The District Attorney's office anticipates calling 40 witnesses.
Yates is one of two Hunt County brothers, who were found in Collin County jail for burglary of a habitation. At the time of their arrest by Hopkins County Sheriff's officers it was thought the arrest would clear up to seven burglaries being investigated by Hopkins County Sheriff's Criminal Investigators according to Chief Criminal Investigator Lewis Tatum. Yates, 31, and Perry Jeff Yates, 30, were arrested June 3rd in Collin County.
Perry Yates pled guilty to burglary and was sentenced to 20 years in the state penitentiary and was transferred recently. Stanton Yates is currently in Hopkins County jail awaiting trial.