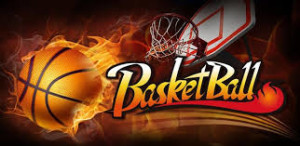 Tuesday, Wildcats and Lady Cats resume district play following the holidays.
Wildcats Basketball Coach Clark Cipoletta said it was a rough afternoon last Saturday as the Wildcats opened district play with a 71-35 loss at Texas High. He said the Tigers did a good job of forcing the Wildcats to play their style of basketball. Coach Cipoletta said the Wildcats committed a ton of turnovers and were bothered by the Tigers' press. The Wildcats were led by Keaston Willis who scored 25 points. The Wildcats are 0-1 in district play and 7-10 overall as they host Mt. Pleasant in Wildcats Gym Tuesday night at 7:30 p.m. Coach Cipoletta said Mt. Pleasant is good enough to contend for the district championship. He said they have a big kid who he believes is the district's best player. Coach Cipoletta said the Tigers also have a good senior class.
The Lady Cats' basketball team spent part of their holidays with a combination of vacation and basketball during an Idabel Oklahoma tournament last week. It was a chance for Lady Cats Coach Jeff Chapman to return to a place where he was coach for 12 years before coming to Sulphur Springs. The Lady Cats gave the Coach a hard time for being so well known around town. Coach Chapman said the team also had the chance to bond on the road. They also took two out of three games in the tournament held Monday through Wednesday last week. The Lady Cats clobbered Haworth, Oklahoma 61-30 on Monday and then squeezed by Tulsa Edison, 40-38 Tuesday. Edison had won the tournament for the past three years. The Lady Cats lost to Wright City, Oklahoma, 48-29 on Wednesday in the championship game. Coach Chapman felt his team put pressure on themselves. The tournament also featured what Coach Chapman called a playoff atmosphere and was played before a packed house. The Lady Cats return to district play Tuesday at 6:30 p.m. on the road at Mt. Pleasant. The Lady Cats are 2-1 in district play and 15-5 overall. Coach Chapman said the Lady Tigers want to press and play a fast tempo game. He added they like to go quickly up and down the court and score on layups.