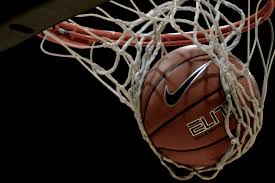 For the first two quarters, the Wildcats' basketball team battled with a talented Mt. Pleasant team Tuesday night in Wildcats Gym. The Tigers led by only six, 28-22. A four point third quarter did the Wildcats in as Mt. Pleasant claimed a 55-40 win.
It was a night where the Wildcats played with a lot of effort but their shots, for the most part, would not fall. Leading scorer Keaston Willis led the Wildcats with 17 points despite battling with foul trouble. Ke'Ontae Dunn added 10 points.
Wildcats Coach Clark Cipoletta said his team executed the game plan well but did not make enough shots to overcome a Mt. Pleasant team he feels will make a run at the district championship. Coach Cipoletta noted the Wildcats were able to limit the top two Tigers scorers.
If the Wildcats get their first district win of the season Friday night, they'll have to do it on the road at Greenville where the Lions can be very tough. The Wildcats are now 0-2 in district play and 7-11 for the season.