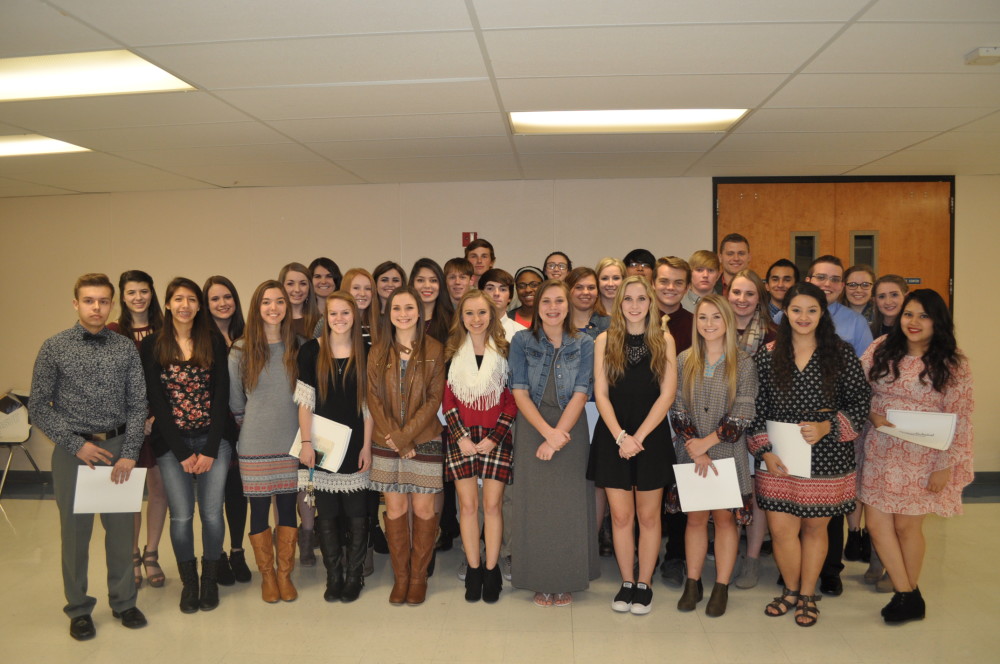 by Allison Bledsoe
Earlier this week, KSST introduced those inducted into the National Technical Honor Society (NTHS) at Sulphur Springs High School. Some have questioned, "What is NTHS?"
Before 1984, no organization was in place to recognize the achievements of students in Career and Technical Education courses across the country. That was the year Jon Poteat and Allen Powell, at H.B. Swofford Career Center in Spartanburg County, South Carolina founded NVTHS (National Vocational-Technical Honor Society). Over the years the Society has recognized students to help advance excellence in career and technical education and has raised the bar for student achievement. Today, the Society serves thousands of member schools and honors more individuals for their achievement and leadership every year.
In 2003, the National Board of Directors unanimously agreed to change the name of the organization from National Vocational-Technical Honor Society to National Technical Honor Society. NTHS continues to carry out it's original mission to publicly recognize young men and women committed to excellence, values, courage and achievement.
Sulphur Springs High School began their chapter of National Technical Honor Society around 2014. They chose to name their chapter the Geral Kennedy Chapter. Mr. Kennedy was the first Vocational Director at Sulphur Springs High School. He began his tenure at Sulphur Springs High School in the 1966-1667 term. He was the person responsible for beginning the programs for Machine Shop, Vocational Office Education, Marketing and Distributive Education, Industrial Cooperative Education, and Vocational Education for the Handicapped.