SSHS UIL Academic Team Wins Sweepstakes at Whitehouse Meet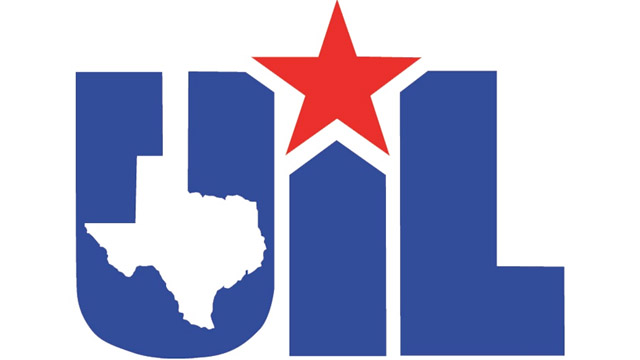 The UIL academic team attended the Whitehouse UIL Invitational this past weekend and returned with the overall sweepstakes trophy.  The contest took place over two days, with L-D Debate, C-X Debate, and Ready Writing being held on Friday evening and the remainder of the contests conducted on Saturday.
In L-D Debate, Corban Philo won 2nd place, and Noah Hammons won 4th place.
In C-X Debate, the team of Sean Allemang and Joshua Robertson won 1st place, and the team of Dakota Soles and Felipe Alba won 3rd place. Catherine Knotek won top speaker.
Kayla Overly coaches both L-D and C-X debate.
In Computer Applications, Dylan Joiner won 3rd place, and Raynie Hooten won 4th place.
Ruston Pennington coachs the Computer Applications contest.
In Ready Writing, Steven Payne won 1st place, Jaspyn Johnson won 2nd place, Lydia Burleson won 3rd place, Keigan Lobin won 4th place, Lainey Whittle won 5th place, and Breana Wooten won 6th place.
In Spelling and Vocabulary, Lydia Burleson won 1st place with a perfect score, Carson McIllwain won 2nd place, Mandy Eckhardt won 3rd place, Chase Charlton won 4th place, and Emily Johnson won 5th place.  The team won 1st place.
In Literary Criticism, Patricia Parks won 1st place, and Chloe Ross won 2nd place. They, along with Lucia Yanez, won 1st place team. Gail Herman coachs the Ready Writing, Spelling and Vocabulary, and Literary Criticism competitiors.
In Current Issues and Events, Christian Diaz-Deleon won 2nd place, Evan Ost won 3rd place, and Brayden Fisher won 7th place. The team placed 1st overall.
In Social Studies, Andrew Foster won 1st place, and Felipe Alba won 2nd place. Brayden Fisher completed the 1st place team. Beth Grafton coachs both Current Issues and Events and Social Studies.
In Number Sense, Austin Reyes won 2nd place, and Rudy Perez won 3rd place.
In Calculator Applications, Rudy Perez won 2nd place along with top Junior for his score, Naimishaba Parmar won 4th place, and Austin Reyes won 6th place.  The team won 1st place overall. Gerald Grafton coachs both Number Sense and Calculator Applications.
In the journalism events, Steven Payne won 2nd place in Headline Writing, and Patricia Parks won 6th place.  In Copy Editing, Steven Payne won 3rd place, and Skylar Shumate won 5th place. Steven Payne won 3rd place in both News Writing and Feature writing. In Editorial Writing, Patricia Parks won 2nd place, Steven Payne won 3rd place, and Lili Gallagos won 6th place. The team earned the 1st overall journalism award. Brandon Nelson is the journalism coach.
In Computer Science, Sean Allemang won 1st place, Trenton Brock won 2nd place, Mauro Basio won 4th place, and Timothy Charlton won 6th place individually.  Winning 1st place team were Allemang, Brock, and Tim Charlton.  Winning 2nd place team were Basio, Austin Reyes, and Joshua Synder. Gina Wilder sponsors Computer Science and serves as the UIL coordinator for SSHS.