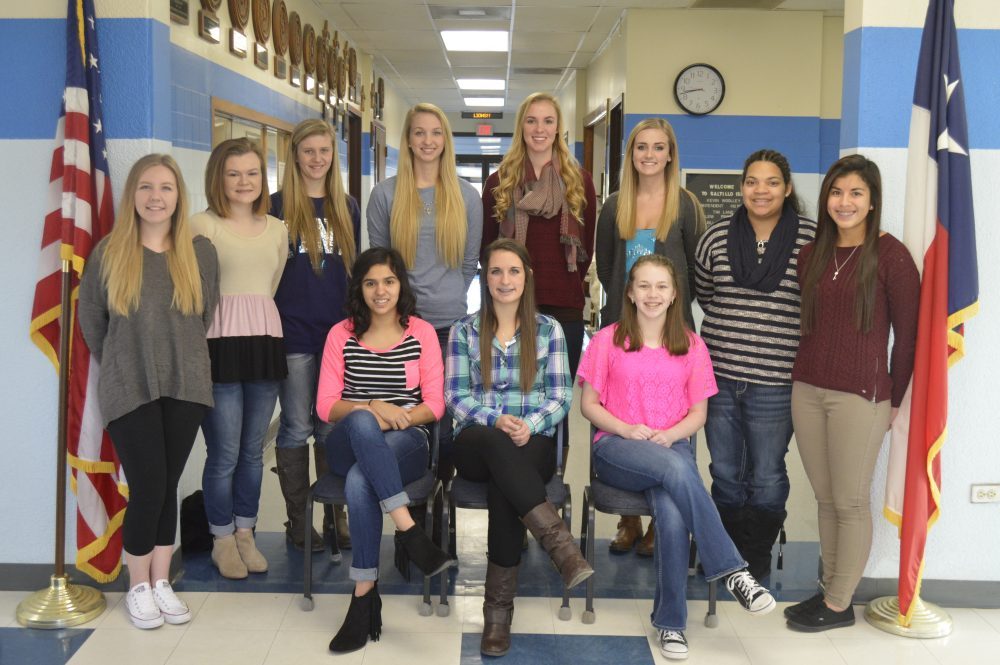 Saltillo Homecoming Court consist of 8 Seniors and 3 Duchesses.  Pic 7 Sitting L to R: Jr. Duchess – Ana Gallagos, Sophomore Duchess – Jordan Sustaire & Freshman Duchess – Lindsay Butler;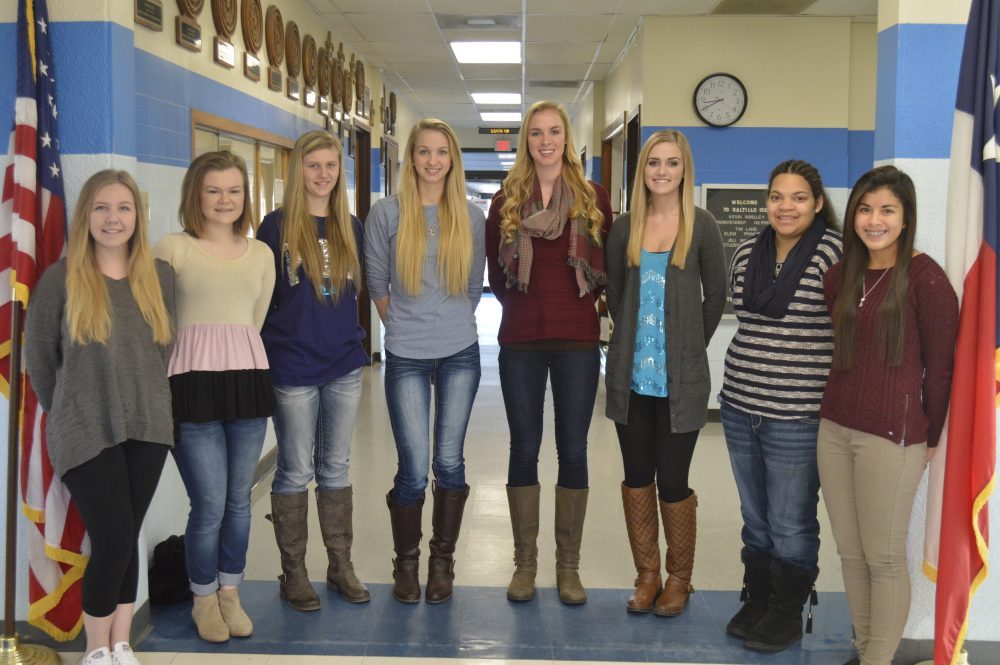 Standing Senior Nominees L to R – Jacie Thompson, Kortne Wilson, Malori Hogue, Haylee Clover, Paula Boekhorst, Kendall Hayley, Mason McGill & Katy Perea.
Friday, February 5th
will be Homecoming and Senior night at Saltillo ISD. Homecoming Week will start with lots of activities to celebrate the week.  
Friday
night Saltillo will play three (3) games starting at
5pm
with JV Girls game, followed by the presentation of the Senior Basketball Lady Lions.  Between the Varsity Lady Lions and Varsity Lion game Class of 1996 will be introduced and the Senior Lion basketball players will be presented.
During the halftime of the Varsity Lion's game  the 2016 Homecoming court will be presented and the Homecoming Queen of 2016 will be announced. After the games the Class of 1996 will be honored with a reception in the Saltillo library and a school dance in the cafeteria.