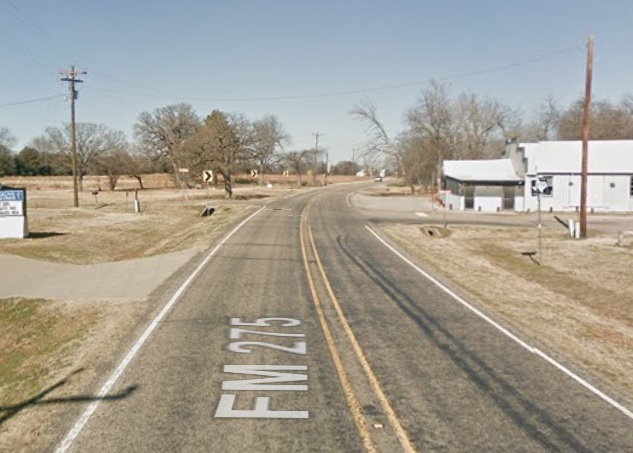 by Brandon Darrow
First I would like to pass along my condolences to the Wright/Armstrong and Stripling/Garmon families this week.
Judith "Judi" Renee Armstrong Wright passed Wednesday, Jan. 20, in Houston and was laid to rest in Miller Grove Cemetery on Saturday, Jan. 23.  Coker-Mathews Funeral Home in Greenville was in charge of the arrangements.  Judi was born in Dallas on June 14, 1968, the daughter of James Edward and Bonnie Sue (Durmon) Armstrong.  She married Robert Wright on Feb. 7, 1987.  He survives.  Other survivors include a daughter, Rachel of Lone Oak; her mother, Bonnie Armstrong of Lone Oak; brother, Timothy Armstrong of The Woodlands; and three nephews.  She was preceded in death by her father.
Another Miller Grove local, Geneva Faye Garmon Stripling, passed this week.  Her remains will be interred in Miller Grove Cemetery on Saturday, Jan. 30, 2016, at 2 pm.  Wilson-Orwosky Funeral Home in Emory is in charge of arrangements.  Geneva was born on Aug. 16, 1915, in Point, Texas.  She was the first daughter born to Frank Russell Garmon and Ola Ferrell Landrum Garmon.  She married James Wesley Stripling on July 23, 1939.  He preceded her in death in 1999.  Geneva was honored this past year with a 100th Birthday celebration with many friends and family members in attendance.  Anyone who knew Geneva knows how much she loved to quilt and was an active member for many years in the Miller Grove Quilting Club.  She helped sew the Miller Grove History Quilt that was made for the Texas Sesquicentennial celebration, which hangs in Miller Grove High School's hallway on display.  She was called home on Wednesday, Jan. 27, while at Hunt Regional Hospital in Greenville.  She is survived by her brother, Hollis Garmon; daughters, Jeanetta Smith and Kay Stripling; son, James Richard Stripling; 3 grandchildren; several great-grandchildren, nieces, nephews, and in-laws.  She was also preceded in death by one sister, three brothers, and a son-in-law.
Miller Grove School Homecoming was held last Friday night.  The parking lot was full and the bleachers packed inside the gym.  Our girls didn't have a game that night but the boys played against Roxton and unfortunately lost, by only 3 points.  Basketball Beau and Sweetheart, Trey Lester and Candace Earp, were revealed before the boys game.  After the game the homecoming court took center stage with 1st runners-up being Bailey Penny and Colton McDonald along with 2nd runners-up Candace Earp and Trey Lester.  Homecoming King and Queen were Derek McCreight and Aleigh Bessonett.  Other court members were Eden Godwin, Jonathan White, Kayla Ford, and Brennan Green.  Congratulations to all of the young men and women who were voted onto court this year – what a honor.
After the homecoming festivities the Lady Hornets were given their State Rings for winning the coveted position of State Champs in Cross Country this fall.  Ring recipients were Rosa Schones, Kayleigh Lester, Alex Zeigler, Ashley Purser, Candace Earp, and Aleigh Bessonett.  Coaches were Ana Billingsley, Gary Billingsley, and Richard Ramsey.
Things for the cemetery's annual Memorial Day are starting to come into focus.  We have had several commit to participating on the program and hope everyone will have an enjoyable time this year.  For those of you who need a reminder, it will be held on Saturday, May 7 at 10:30 am, at Miller Grove Methodist Church.
Happy Birthday this coming week to John Mooney on Jan. 31, Kaden Mabe on Feb. 2, Lance Mabe on Feb. 4, and Stephen Sparks on Feb. 6.
As you travel the highways and byways don't forget that all roads lead back home and back to Miller Grove. Please send me any newsworthy information. My email address is [email protected].