Miller Grove Hornets Homecoming Court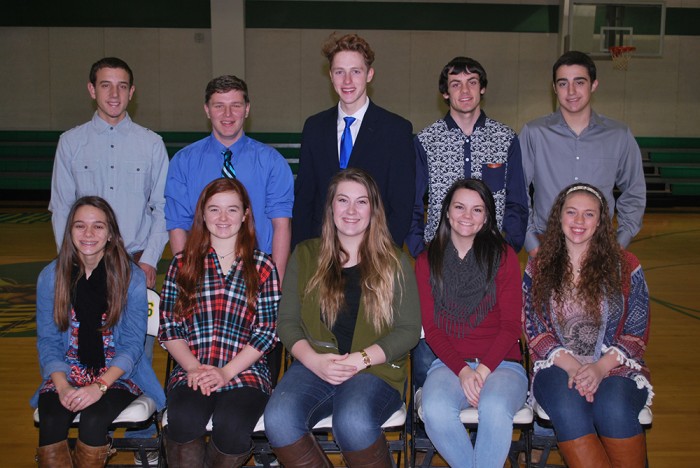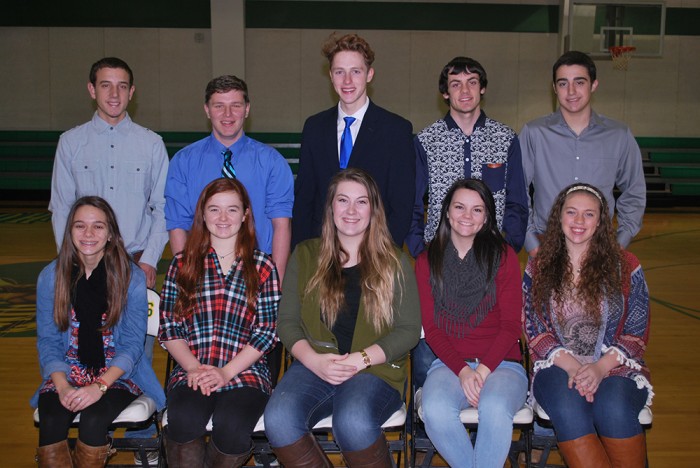 Homecoming will be Friday, January 22, 2016.  Pictured from left to right: Candace Earp, Aleigh Bessonett, Bailey Penny, Kayla Ford, Eden Godwin, Trey Lester, Jonathan White, Derek McCreight, Brennan Green, Colton McDonald.
For the Miller Grove Hornets, Homecoming Night games for JV Boys, and Varsity Girls and Boys versus Roxton begin at 6pm.  A Homecoming King and Queen will be chosen from a field of ten students. Outgoing 2015 royalty are Miss Micah Massey and William Clinton.