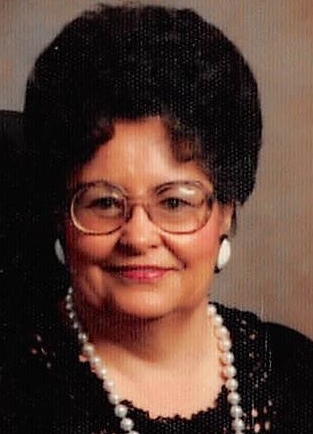 Funeral Services for Maxine Ann Gaines, age 82 of Cumby, TX, will be conducted at 11:00 a.m. Saturday, January 23, 2016 with Bro. Duncan Graham officiating.  Interment will follow at Long Cemetery with Kenneth Gaines serving as pallbearer.  There will be no formal visitation.  Mrs. Gaines passed away Wednesday, January 20, 2016 at her residence.
She was born October 2, 1933 in Colby, KS, the daughter of Marty John Ryan and Rosa E. Benda Ryan.  Mrs. Gaines married Jack William Gaines on October 18, 1950 in Colby, KS.  He preceded her in death.  Mrs. Gaines worked for the Pollack Paper Company for thirty years, she was a member of the Black Jack Grove Daughters, and also a member of the Cumby Methodist Church.
She is survived by her son, Johnny Ray Gaines of Arlington.
She is preceded in death by her parents and sister, Virlene Hale.
Arrangements are under the directions of West Oaks Funeral Home.