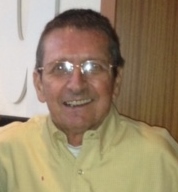 Memorial services for Claude Lawrence Milligan II, age 71, of Sulphur Springs will be conducted at 11:00 a.m., Monday, January 18, 2016 at the Myra Wilson Chapel with Rev. Charles Moore and Rev. H. P. Hosey officiating.  Visitation will be from 5:00 to 7:00 p.m., Sunday, January 17, 2016 at West Oaks Funeral Home.  Honorary pallbearers will be Wanda Lair, Jim and Jo Beth Thompson, Chad Young, Bill Hodge, Danny Campbell, Betty Chapman, and David Dougan.  Larry passed away Tuesday, January 12, 2016 at Clements University Hospital, UT Southwestern in Dallas. When Larry died, Sulphur Springs lost a good friend and community builder.
Larry was born on August 30, 1944 in Dallas, TX, the son of Claude Lawrence Milligan and Lois Morris Milligan.  He married Mary Frances Mead Milligan on September 19, 1971 in Dallas, TX.  She survives. Larry met Mary on a blind date. That first date was spent at a party of engineers watching the first lunar landing the night prior to Neil Armstrong's walk on the moon. The best man at their wedding would later be a congressman—Jim Chapman.
Larry had been a member of KSST' Radio Workshop prior to graduating from Sulphur Springs High School in 1962. He graduated from SMU where he received his degree in electrical engineering. He then worked for Texas Instruments as a Field Applications Engineer traveling the East Coast applying integrated circuits and logic designs to solve problems for corporations served by TI. His love of computers followed him through life.
He returned to Sulphur Springs in 1970. He followed the family business and was the owner of Milligan Electric for many years. He couldn't wait to purchase a computer for the business and wrote his own programs for the business. He loved math and design. He designed the beams and the electrical engineering for his own first house and for his parent's house as well. He also designed the circuitry for an oscillating switch used in a stage prop for the Dairy Festival in the late 70's. He hired a young man to work for Milligan's Electric but found the young man working at the computer more than doing the tasks assigned. According to Mary, it was that young man, Chad Young, who pushed Larry to order the parts needed to complete their redwood hot tub.
He loved Sulphur Springs and, according to Mary, one of his happiest memories was serving a Judge for the Sesquicentennial. His courtroom on the square, under the Magnolia Tree, "brought out the ham" in him as many have observed in the Channel 18 replay of Doug Haston's documentary. Knowing that a certain radio personality did not like to be touched, he made deputies wear white gloves to arrest Enola Gay.
He was a member of the Rotary Club where he served as president twice and was a multiple Paul Harris Fellow. Larry was passionate about Rotary projects, especially providing wheel chairs for disadvantaged individuals overseas and water wells for overseas communities that did not have save water sources. He was also involved in the last years of Rotary's worldwide polio drive.
Larry was preceded in death by his parents, and sister, Ann Milligan Gray.
Memorials may be made to Terrific Tuesday c/o First United Methodist Church, 301 Church St, Sulphur Springs, TX, 75482, and American Cancer Society at www.cancer.org, or First Presbyterian Church, 129 College St, Sulphur Springs, TX 75482.
Arrangements are under the direction of West Oaks Funeral Home.