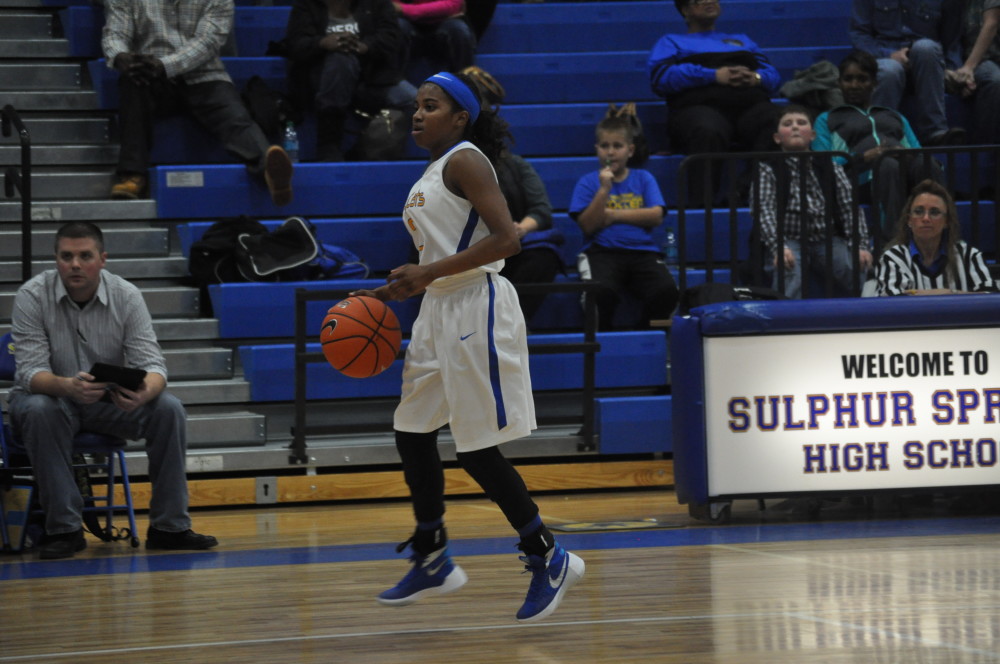 The Lady Cats Basketball Team staged a furious comeback late in the game to defeat Texas High, 68-63 in Texarkana Tuesday night. The Lady Cats trailed by fourteen points at one point in the game and were behind by ten points with about five minutes left to play before they staged a big rally.
With the win, the Lady Cats improved their district record to 8-2. The Lady Cats are in second place. First place Hallsville, 9-1 in district, squeezed by Marshall on the road, 50-47 Tuesday night. The Lady Cats are now 21-6 for the season.
The Lady Cats will play Mt. Pleasant Friday at 7 p.m. in Wildcats Gym.