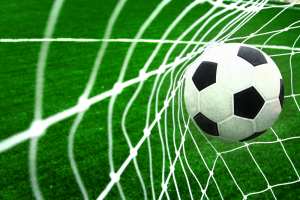 The Lady Cats' soccer team wrapped up the scrimmage portion of their schedule with a 3-1 loss to Paris on the road Tuesday night. The scrimmage was moved to the artificial turf field at Paris due to wet field conditions at Prim Stadium.
Lady Cats Coach Jesus Deleon said the Lady Cats had lots of opportunities to score as they put 20 shots on goal. Only one went in. That one in the second half reduced the Paris lead to 2-1. The final goal for Paris occurred when a Lady Cats' defender tried to clear a ball but it hit a Paris player and trickled into the Lady Cats' net. The Lady Cats won two previous scrimmages against John Tyler and Pleasant Grove by identical 4-0 scores.
The Lady Cats open the regular season in a Terrell tournament that runs Thursday through Saturday.